Which Period Pain Treatments Work, Even For Teens?
Learn about how well Panadol Woman works as a period pain treatment (treatment for dysmenorrhoea), why it's a great option for young women and even teens, and what its low risk of side effects means for you.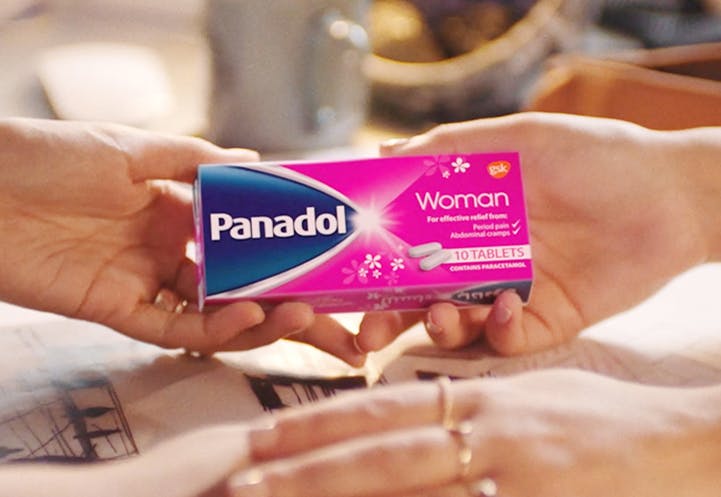 A new over-the-counter period pain treatment – Panadol Woman – may effectively relieve dysmenorrhoea,1 and may be a suitable option for adults and children over 12 years.2
Period Pain Treatment with an Effective Combination
What differentiates Panadol Woman from other treatment options is its dual-action formula, which simultaneously soothes cramping and relieves period pain. Each dose of Panadol Woman is a combination of two active ingredients:
One to fight pain: An analgesic (500 mg of paracetamol)
One to fight cramps: An antispasmodic (10 mg of hyoscine butylbromide)
Clinical studies have demonstrated the efficacy of the combination in this dual-action formula in relieving period pain and abdominal cramping.
It relieves period pain. One study found that the combination of these two medicines reduced menstrual pain intensity by 82% vs a placebo (66%).3 Another study, with more than 2000 patients, found that 9 out of 10 patients experienced significant relief from their pain.4
It helps relieve other period symptoms. Another study found that 81% of those who took the combination responded with marked or mild improvement in abdominal pain, as well as symptoms such as intestinal cramps and stomach discomfort.1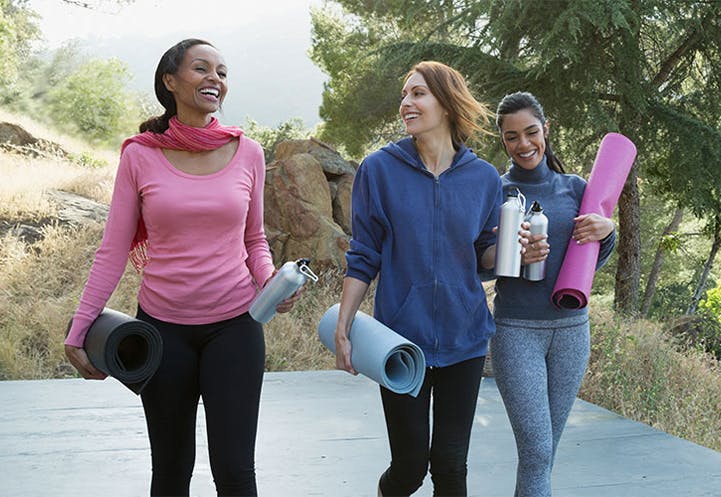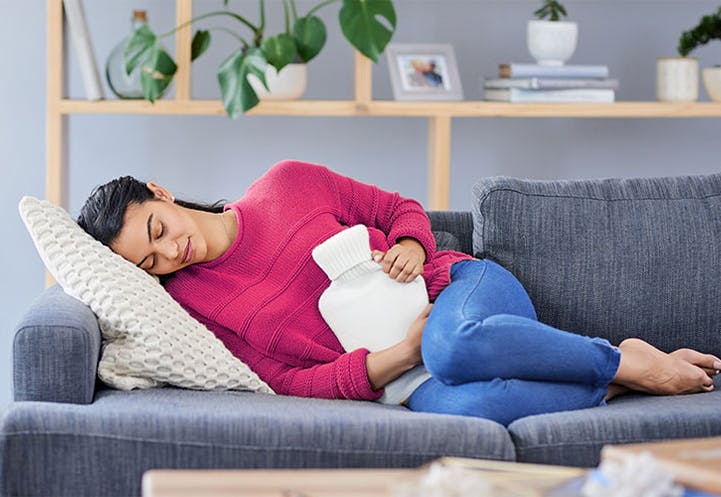 The active ingredients in Panadol Woman offer effective period pain treatment, with a relatively low risk of side effects.5,6,7 Multiple clinical studies of the dual-action formula have shown that the risk of serious side effects was low, and that as many as 9 in 10 patients rated tolerability as "good" for the drug.3,8
Panadol Woman is an effective and suitable option as a period pain treatment, especially if you have experienced side effects (such as stomach irritation, constipation, gas, diarrhoea, drowsiness, dizziness, headaches, or dry mouth)9 with the use of non-steroidal anti-inflammatory drugs (NSAIDs).

Always follow the label prior to use.
References
1. Schafer E, Ewe K. Treating irritable bowel syndrome. Advances Med. 1990;108(25):42-50.
2. Panadol Woman Product Packaging. GlaxoSmithKline, 2019.
3. De los Santos AR, Smijanovich R, Perez MS, Marti ML, Di Girolamo G. Antispasmodic/analgesic associations in primary dysmenorrhea double-blind crossover placebo-controlled clinical trial. Int J Clin Pharm Res. 2001;XXI(1):21-29.
4. Rathod R, Misra D. SPICE: an Indian experience with Buscopan plus in spasm and pain. IJCP 2008;19(4):21-26.
5. Jozwiak-Bebenista M, Nowak JZ. Paracetamol: mechanism of action, applications and safety concern. Acta Pol Pharm 2014;71(1):11-23.
6. Prescott LF. Paracetamol: Past, present, and future. Am J Ther. 2000 Mar;7(2):143-7.
7. Tytgat GN. Hyoscine butylbromide: A review of its use in the treatment of abdominal cramping and pain. Drugs. 2007;67(9):1343-57.
8. Mueller-Lissner S, et al. Placebo- and paracetamol-controlled study on the efficacy and tolerability of hyoscine butylbromide in the treatment of patients with recurrent crampy abdominal pain. Ailment Pharmacol Ther. 2006;23:1741-1748.
9. U.S. Food and Drug Administration (FDA). Medication guide for non-steroidal anti-inflammatory drugs (NSAIDs). U.S. FDA. 2007 Aug. Accessed 17 May 2019.
By clicking the link(s) above, you will be taken to an external website that is independently operated and not managed by GSK. GSK assumes no responsibility for the content on the website. If you do not wish to leave this website, do not click on the links above.