Which Period Pain Treatment Is Best Suited For Me?
Learning what options are available to fight period symptoms—and their pros and cons—can help you make an informed decision about which period pain treatment might be the best fit for your lifestyle and preferences.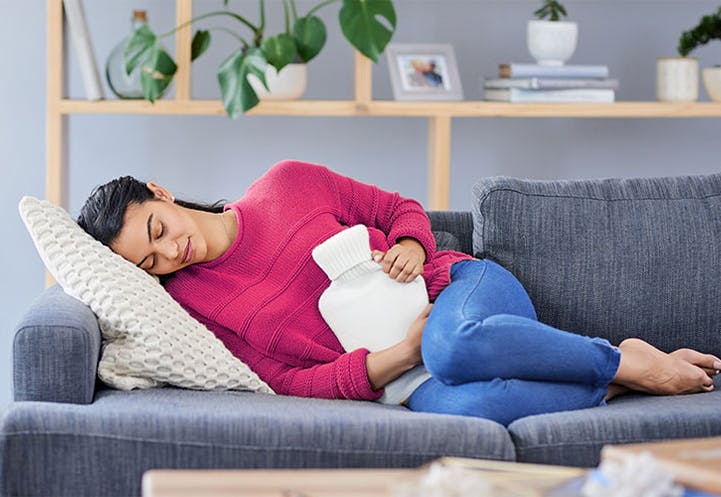 When you have period pain, you want relief. Knowing which treatment best meets your needs, however, is less obvious. Once you find out how severe your period pain is by using our pain assessment tool, learn what pain relief options are available—and their pros and cons—to help you make an informed decision about which period pain treatment might be best suited to your lifestyle and preferences.
NSAIDs
Non-steroidal anti-inflammatory drugs (NSAIDs) is a period pain treatment that blocks prostaglandins, a hormone-like substance which cause painful uterine cramps. NSAIDs also reduce inflammation and the volume of blood flow.1 They work for most women with period pain.2 Many are available without a prescription, but there are also some prescription NSAIDs.
Side effects and contraindications: More than 1 in 10 women experience side effects such as stomach irritation, other gastrointestinal problems, drowsiness, dizziness, headaches, and dry mouth.3,4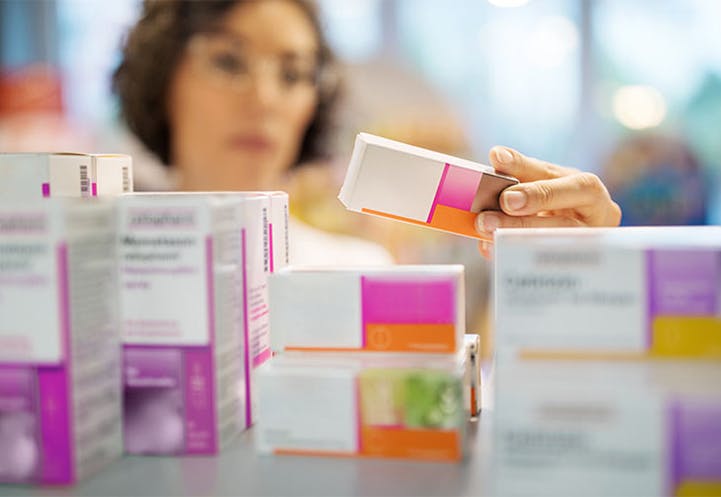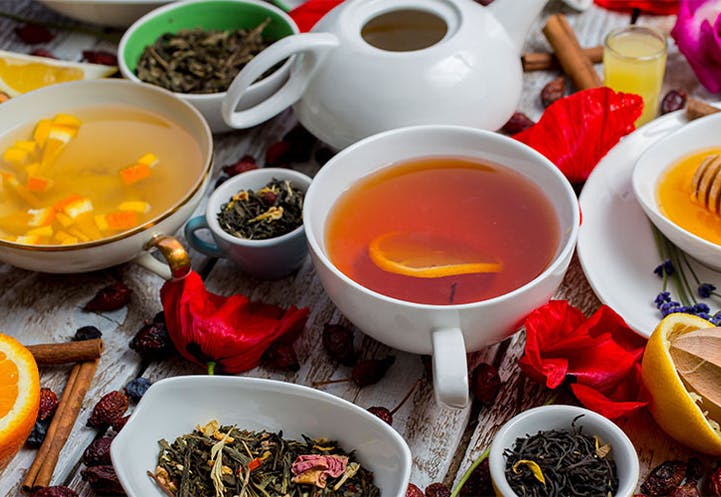 Holistic and Home Remedies
Many holistic and home remedies are being studied, in order to fully understand how—and how well—they work. You may find that a combination of these approaches is best for managing your pain, with or without the addition of a medication. Holistic options that might relieve period pain include:5
Lifestyle changes, such as diets, exercise, supplements, and herbs
Acupuncture/acupressure
Heat therapy
Aromatherapy/massage
Transcutaneous electrical nerve stimulation (TENS)
Side effects and contraindications: Side effects and contraindications vary according to the type of period pain treatment you try. Some herbs and supplements can cause side effects (such as nausea, headache and fatigue) or interact with other drugs.6 Speak with a doctor or pharmacist before taking herbs or supplements to treat your pain.
Introducing the new Panadol Woman: A Combination of Paracetamol with Hyoscine Butylbromide
In addition to regular paracetamol, which can offer pain relief for period pain, there's also the option to try Panadol Woman which combines paracetamol with an antispasmodic (hyoscine butylbromide). Together, they relieve period symptoms with a dual-action formula that is an effective period pain (dysmenorrhoea) treatment.7,8,9,10 A study involving 125 young women with dysmenorrhoea found that women taking this combination had an 82% improvement in pain.8 These women also had improvements of other symptoms such as, headaches, nausea, diarrhoea, breast pain, and general discomfort.
Side effects and contraindications: Panadol Woman has fewer side effects. However, some patients have reported nausea, fatigue, rapid heart beat, dry mouth, and diarrhoea.8,11,12 It should not be used in patients with myasthenia gravis, certain gastrointestinal disorders, or those with allergies to its active ingredients.12 For full information about the product, please refer to the product insert leaflet.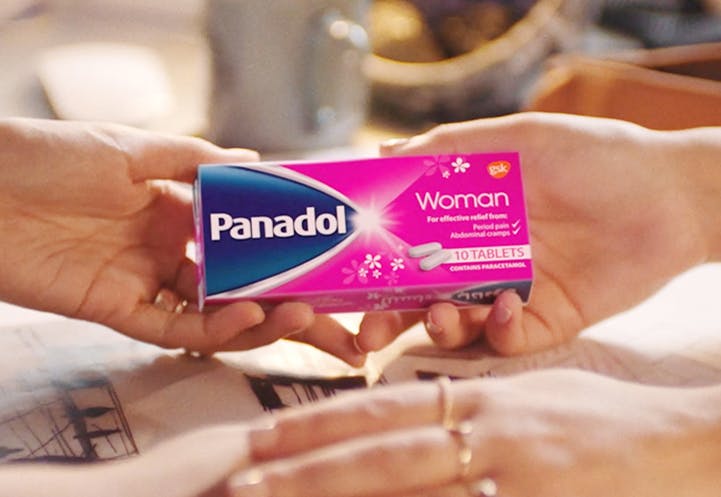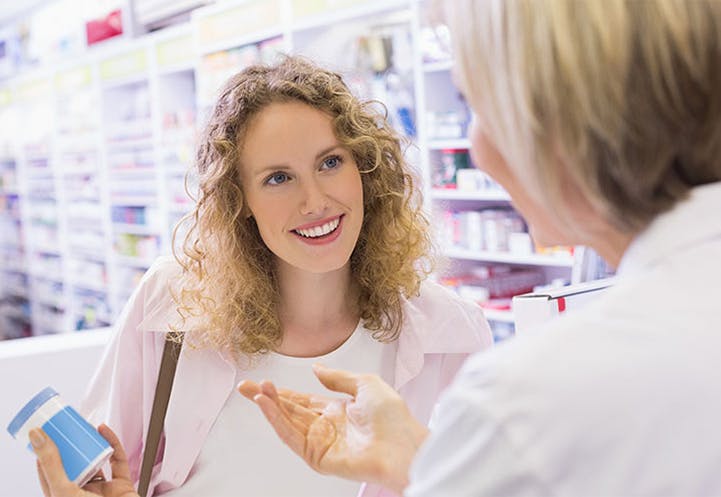 Weighing Your Options
Weigh your options carefully as you consider period symptoms relief, efficacy, convenience, and the risk of side effects, so as to find the most suitable treatment option for you.
Always follow the label prior to use.
References
1. French L. Dysmenorrhea. American Family Physician. 2005;71(2):285-291.
2. Coco AS. Primary dysmenorrhea. American Family Physician. 1999 Aug 1;60(2):489-496.
3. Marjoribanks J, Ayeleke RO, Farquhar C, Proctor M. Nonsteroidal anti-inflammatory drugs for dysmenorrhea. Cochrane Database Syst Rev. 2015 Jul;(7):CD001751.
4. U.S. Food and Drug Administration (FDA). Medication guide for non-steroidal anti-inflammatory drugs (NSAIDs). U.S. FDA. 2007 Aug. Accessed 17 May 2019.
5. Armour M, Smith CA, Steel KA, Macmillan F. The effectiveness of self-care and lifestyle interventions in primary dysmenorrhea: A systematic review and meta-analysis. BMC Complementary and Alternative Medicine, 2019:19(22).
6. Ronis MJJ, Pedersen KB, Watt J. Adverse effects of nutraceuticals and dietary supplements. Annu Rev Pharmacol Toxicol. 2018 Jan 06;58:583-601.
7. Jozwiak-Bebenista M, Nowak JZ. Paracetamol: Mechanism of action, applications and safety concern. Acta Poloniae Pharmaceutica – Drug Research. 2014;71(1):11-23.
8. De los Santos AR, Smijanovich R, Perez MS, Marti ML, Di Girolamo G. Antispasmodic/analgesic associations in primary dysmenorrhea double-blind crossover placebo-controlled clinical trial. Int J Clin Pharm Res. 2001;XXI(1):21-29.
9. Tytgat GN. Hyoscine butylbromide: A review of its use in the treatment of abdominal cramping and pain. Drugs. 2007;67(9):1343-57.
10. Samuels LA. Pharmacotherapy updates: hyoscine butylbromide in the treatment of abdominal spasms. Clin Med Ther 2009; 1:647-655.
11. Schafer E, Ewe K. Treating irritable bowel syndrome. Advances Med. 1990;108(25):42-50.
12. New Zealand Data Sheet: Buscopan & Buscopan Forte – Hyoscine butylbromide. Sanofi, 04 Oct 2018. Accessed online 19 Jun 2019: https://medsafe.govt.nz/profs/datasheet/b/buscopantabinj.pdf.
By clicking the link(s) above, you will be taken to an external website that is independently operated and not managed by GSK. GSK assumes no responsibility for the content on the website. If you do not wish to leave this website, do not click on the links above.