Most of us are familiar with the flu. However, amidst the hustle and bustle of life, it's easy to lose track of the important steps we should take towards a quick recovery.

Here are some quick and easy tips to guide you along your flu journey, so that you can bounce back from your sickness and get on your feet quickly.
STEP 1: NOTICE THE SYMPTOMS
People with the flu often feel some or all these symptoms:1
Fever
Chills
Cough
Sore throat
Runny or stuffy nose
Muscle or body aches
Headaches
Fatigue, which can be intense

Some people may have vomiting and diarrhea.1
STEP 2: MANAGE YOUR SYMPTOMS
The flu is different from a cold and usually comes on suddenly.1 Flu symptoms typically affect your whole body including the lungs and should not be ignored.1

Home remedies can be complemented with over-the-counter cold and flu medicines to relief the symptoms. Your pharmacist or doctor can help advise on the most appropriate treatments for you.
Panadol Cold & Flu can ease flu symptoms and help you get back on your feet. Cold symptom relief can help you rest easier and in turn, aid in your recovery.

According to the flu symptoms that you are experiencing you can select the best Panadol Cold & Flu product for you:
*For more detailed information, please refer to the product labelling. In case of doubt, please seek medical advice. Your pharmacist or doctor can help advise on the most appropriate treatments for you. If your symptoms persist or worsen, you should consult your doctor.
Take Panadol Cold & Flu products only as directed and always refer to label before use.
Do not take with any other products that contain the same active ingredient(s). Taking products containing any of the same active ingredients together may lead to an overdose. Immediate medical advice should be sought in the event of an overdose, even if you feel well.
Some people are at high risk of flu-related complications, such as adults older than 65 years of age, pregnant women and people with certain medical conditions like asthma, diabetes and heart disease.1 If you are at risk of complications or if you are worried about your illness you should see a doctor who can advise on appropriate treatment.1
STEP 3: HELP PREVENT THE SPREAD OF FLU VIRUSES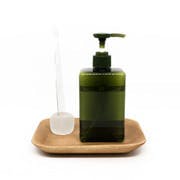 Wash your hands.2,3
Clean your hands thoroughly and often with soap and water. This is one of the most important ways to avoid getting sick and spreading germs to others. Applying a good technique when washing your hands is important. Follow these 5 steps every time:
1. Wet your hands with clean, running water. Turn off the tap and apply soap.
2. Lather your hands by rubbing them together with the soap. Lather the backs of your hands, between your finger, and under your nails.
3. Scrub your hands for at least 20 seconds.
4. Rinse your hands well under clean, running water.
5. Dry your hands using a clean towel or air dry them.
If soap and water are not available, use an alcohol-based hand sanitizer.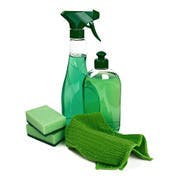 2. Keep surfaces clean.2
Clean kitchen and bathroom surfaces with disinfectant, especially when someone in your family has the flu.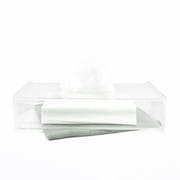 3. Use tissues.2
Sneeze and cough into tissues. Discard used tissues immediately, then wash your hands thoroughly. When you don't have a tissue, cough or sneeze into the bend of the elbow.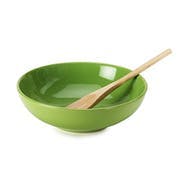 4. Don't share.2
Stay away from flu viruses. Avoid close contact with anyone who has flu and do not share drinking glasses or utensils with other family members. If you are seek, stay home, avoid public spaces and workplace.
5. Take care of yourself.4
Remember to stay hydrated and get plenty of rest while you recover.
Fighting cold and flu with home remedies

Cold and flu can't be cured, however, home remedies...

Everything you wanted to know about fever in adults

Fever comes in many forms. So, it's always a good idea...