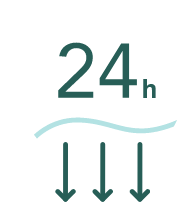 I heard that Paracetamol can stay in the body for a long time

The paracetamol in Panadol is gentle on your stomach5 and leaves your body naturally within 24 hours2*.
*last administered dose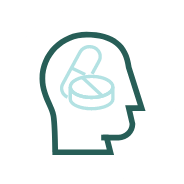 I'm afraid I will need to rely on pills in the long run

You don't have to worry – the body doesn't build resistance to paracetamol1 and it leaves your body within 24 hours2*.
*last administered dose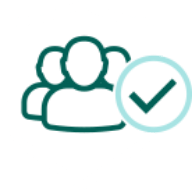 I'm afraid Paracetamol will harm my body

Panadol is suitable for 98% of adults3. Panadol Regular is even suitable for those with heart problems or high blood pressure4. For people with liver or kidney problems, they should check with their doctors before using.

What if my body gets used to it, will I need something stronger next time?

Your body does not build resistance to Panadol1. When used as directed, it stays effective at the same dose each time.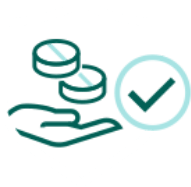 I worry that 2 pills might be too much for my body

When you're in pain, the effect of the medicine depends on the dose. 2 pills or 1000mg paracetamol has proven to provide effective relief.
EFFECTIVE ON PAIN, GENTLE ON YOU

This is a medicine product advertisement. Always read label prior to use. Trade marks owned by or licensed to the GSK group of companies.
PM-MY-PAN-20-00029 KKLIU: 1069/2020 Asset Expiration Date: 31 December 2022
1. Schug SA. Combination analgesia in 2005. Clin Rheumatol. 2006;25 Suppl 1:S16-21. 2. Jackson CH, MacDonald NC, Cornett JW. Acetaminophen: a practical pharmacologic review. Can Med Assoc J 1984; 131(1): 25-32.3. Clarke GD, et al. Int J Pharm Pract 2008;16:1-4. 4. Antman EM, Bennett JS, Daugherty A, Furberg C, Roberts H, Taubert KA. Circulation. 2007 Mar 27;115(12):1634-42. 5. Graham GG, Scott KF, Day RO. Tolerability of Paracetamol. Drug Safety, 2005; 28(3): 227-40. 6. Gaul C, Eschalier A, Dose Can Help to Achieve Effective Pain Relief for Acute Mild to Moderate Pain with Over-the-Counter Paracetamol? Open Pain Journal, 2018, 11, 12-2. 7. CADTH 2016, 1000 mg versus 600/650 mg Acetaminophen for Pain or Fever: A Review of the Clinical Efficacy. Canadian Agency for Drugs and Technologies in Health. Viewed on 20th April 2020. Available from: https://www.cadth.ca/sites/default/files/pdf/htis/june-2016/RC0786%20Acetaminophen%20Dose%20Final.pdf