PARACETAMOL : PAIN RELIEF YOU CAN COUNT ON
Paracetamol is the active ingredient used for fever and pain relief such as Panadol.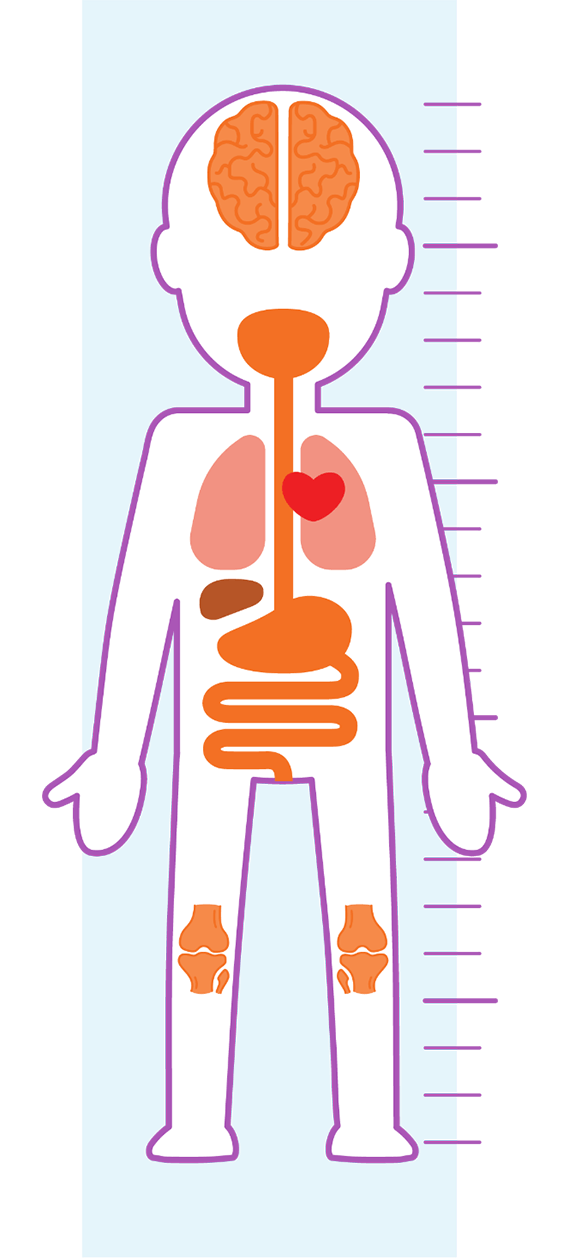 Effective for treating many types of pain
Migraine
Sore Throat
Headache
Joint pain associated with osteoarthritis
Muscle ache
Dental pain
Period pain
Fever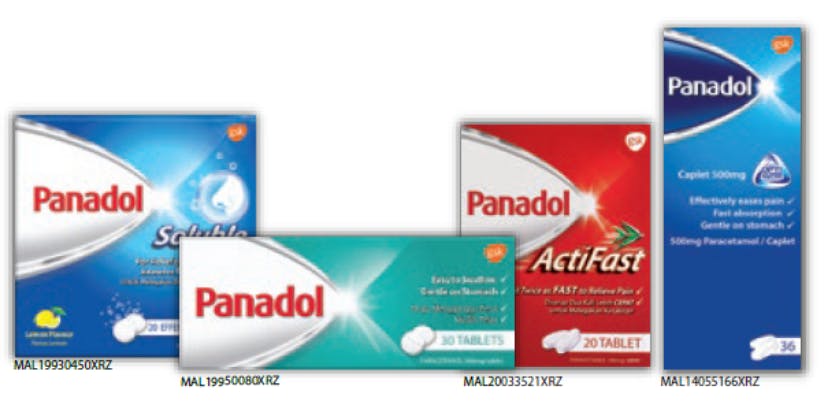 This is brought to you by Panadol.
For more information, please speak to your doctor or pharmacist.
1. Sweetman S (Ed), Martindale: The complete drug reference. London: Pharmaceutical Press. Electronic version,
accessed 8th April 2020. 2. Hochberg, MC. et al. Arthritis Care & Research 2012;64(4): 465-474. 3. NICE (2014)
Osteoarthritis: care and management 4. Cutolo, Maurizio et al. "Commentary On Recent Therapeutic Guideline For
Osteoarthritis". Seminars in Arthritis and Rheumatism 44.6 (2015): 611-617. Web. 5. EULAR: Zhang, W., M. Doherty, B. F. Leeb, L. Alekseeva, N. K. Arden, J. W. Bijlsma, F. Dincer, K. Dziedzic, H. J. Hauselmann, G. Herrero-Beaumont, P. Kaklamanis, S. Lohmander, E. Maheu, E. Martin-Mola, K. Pavelka, L. Punzi, S. Reiter, J. Sautner, J. Smolen, G. Verbruggen and I. Zimmermann-Gorska (2007). Ann Rheum Dis 66(3): 377-388. 6. Konturek SJ, et al. Scand J GastroenterolSuppl 1984;101:75-77.
This is a medicine product advertisement. Always read label prior to use.
Trade marks owned by or licensed to the GSK group of companies.
PM-MY-PAN-20-00026 KKLIU: 1069/2020 Asset Expiration Date: 31 December 2022