Product

Format

Age

Key Features

Ingredients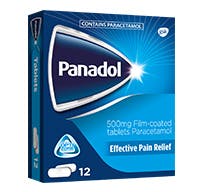 Panadol Tablets
Tablets
6+ years
Gentle on the Stomach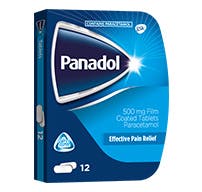 Panadol Compack
Tablets
6+ years
Gentle on the Stomach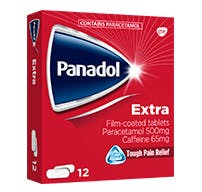 Panadol Extra
Tablets
12+ years
Fights Tough Pain
Paracetamol 500mg

Caffeine 65mg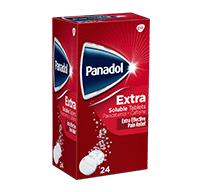 Panadol Extra Soluble
Soluble Tablets
12+ years
Fights Tough Pain
Paracetamol 500mg

Caffeine 65mg

Panadol Actifast
Tablets
12+ years
Fast Pain Relief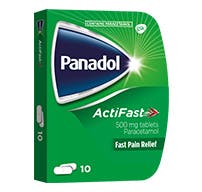 Panadol Actifast Compack
Tablets
12+ years
Fast Pain Relief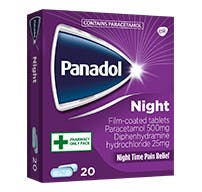 Panadol Night
Tablets
12+ years
Relieves night time pain
Paracetamol 500mg

Diphenhydramine Hydrochloride 25 mg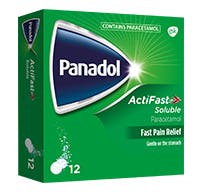 Panadol Actifast Soluble
Soluble Tablets
10+ years
Gentle on the Stomach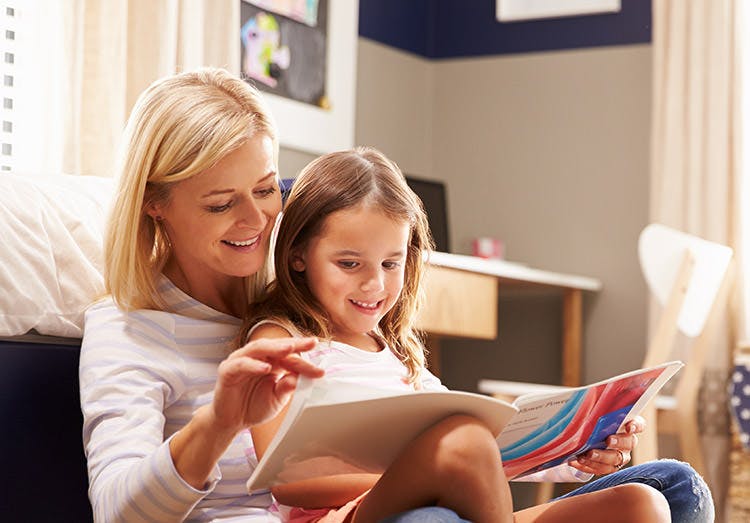 Managing Fever in Children
A child's normal temperature is around 37°C. If the temperature is over 37.5°C in a child under 5 years, it is considered that the child has a fever.

Generally, fevers occur when your immune system is fighting an infection. At the first sign of attack, the body's defenses launch infection-fighting chemicals into the blood. These chemicals also affect the body's thermostat, which is located in the brain and called the hypothalamus.

To take your child's temperature and help with managing fever, there are different types of thermometer you can use:
Digital: These thermometers are quick and accurate and can be used for taking temperatures orally, rectally and under the armpit.
Ear: These digital thermometers are inserted into the ear and can only be used to take ear temperatures. They can be more expensive than other types of thermometer.
Strip: These are placed against your forehead, and show the temperature of the skin, but not the body. They are not very accurate.
Glass: There are two types of glass thermometers; those that contain a coloured alcohol to measure the temperature, or the more old-fashioned type which contains mercury. The use of mercury glass thermometers is not recommended, as mercury can be highly poisonous.
Tips to reduce fever
If your child has a mild fever but there are no other symptoms, and he or she appears well in every other way, then you may not need to do anything aside from making sure your child drinks plenty of fluids and is properly hydrated.
When a baby or child is breastfed or bottle fed, the most appropriate fluid is breast milk or formula. In addition, cooled, pre-boiled water can also be given to keep fluids up.
If your child seems distressed, consider giving them children's paracetamol or ibuprofen. These shouldn't be given together.
Some other tips include:
dressing the child in light clothing
keeping the child cool by ensuring a comfortable room temperature – take care not to make it too cold
Fever in children - when to see a doctor
If your child has a temperature of over 37.5°C (measured orally), the chances are your child has a fever. This is very common and in most cases the symptoms will clear up on their own.