Product

Format

Age

Key Features

Ingredients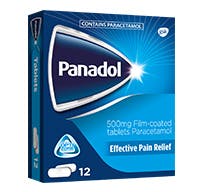 Panadol Tablets
Tablets
6+ years
Gentle on the Stomach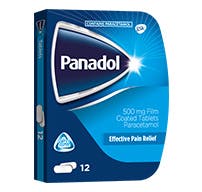 Panadol Compack
Tablets
6+ years
Gentle on the Stomach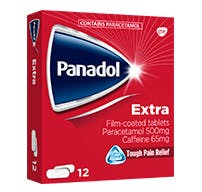 Panadol Extra
Tablets
12+ years
Fights Tough Pain
Paracetamol 500mg

Caffeine 65mg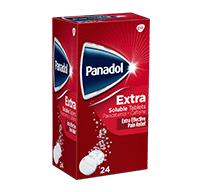 Panadol Extra Soluble
Soluble Tablets
12+ years
Fights Tough Pain
Paracetamol 500mg

Caffeine 65mg

Panadol Actifast
Tablets
12+ years
Fast Pain Relief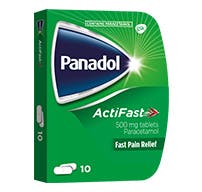 Panadol Actifast Compack
Tablets
12+ years
Fast Pain Relief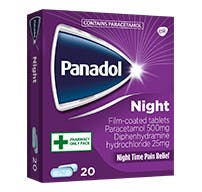 Panadol Night
Tablets
12+ years
Relieves night time pain
Paracetamol 500mg

Diphenhydramine Hydrochloride 25 mg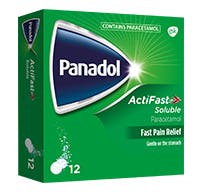 Panadol Actifast Soluble
Soluble Tablets
10+ years
Gentle on the Stomach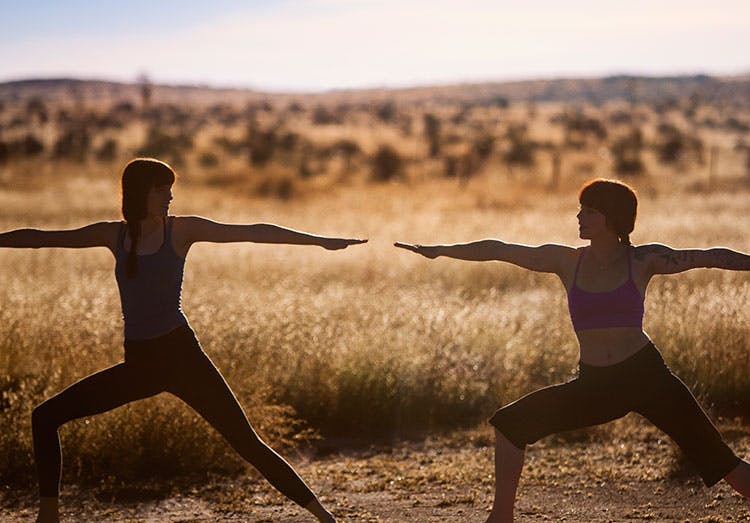 Back pain is a very common symptom. There are many causes of back pain, including repeated heavy lifting, spending prolonged periods of time at a desk with poor posture or inadequate back support, or more serious conditions like a ruptured disc. When back pain occurs, the pain can be debilitating and cause disruption to daily life.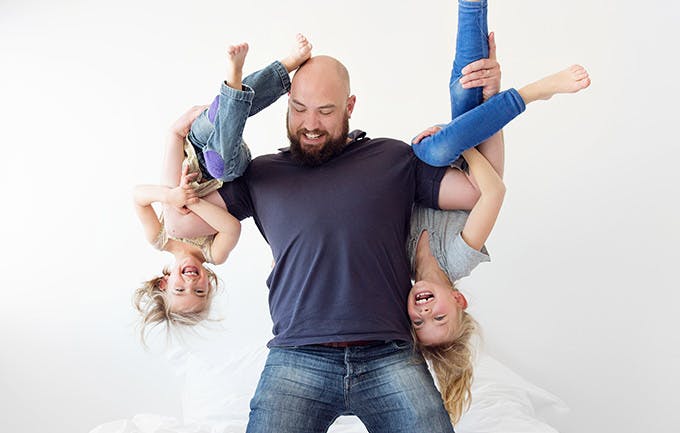 Upper back pain versus lower back pain
Back pain may originate from either the upper back (the thoracic back – the part of the back where the ribs attach) or the lower back (the lumbar region).
Upper back pain can be felt in the top half of the back and in between the shoulders, with or without neck pain. It can be caused by:

Damage to ligaments and tendons that have been overstretched. For example, during a vehicle accident, or during a workout
Stress and emotional tension that make muscles tighten and contract
Poor posture that places additional stress on the spine and overloads the surrounding muscles and ligaments.
In contrast, lower back pain is felt at the base of the back. Lower back pain may occur from:
Lifting something too heavy
Overstretching the lower back muscles
Direct injury or trauma.
These can cause a sprain or strain in the lower back, leading to pain and sometimes muscle spasms. Excessive weight, poor posture, and stress may also contribute to pain in the lower back. For lower back pain relief; try using over-the-counter pain relievers or hot compression packs.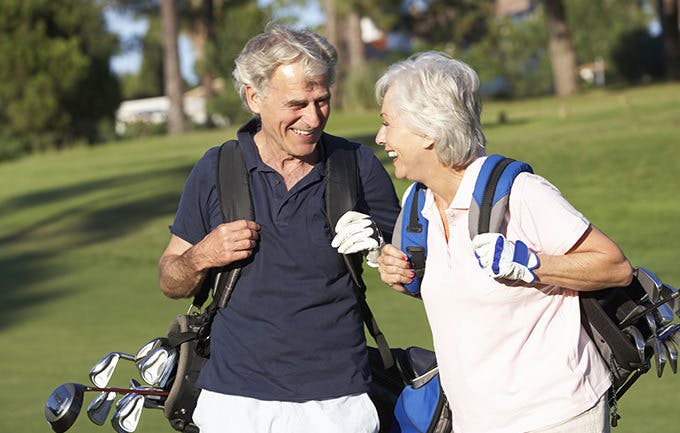 Acute versus chronic back pain
Regardless of the location, back problems can be classified further as either acute or chronic, based on how long the pain lasts. Acute back pain is shortterm pain, typically lasting from a few days to a few weeks. Symptoms range from shooting or stabbing pain to mild muscle aches, limited flexibility and range of motion, and inability to stand up straight.
If back pain lasts for three months or more, it is considered to be 'chronic'. With some underlying conditions, chronic back pain can be progressive, meaning it gets worse over time. The cause of chronic pain may be difficult to determine without specialist referral and appropriate investigations.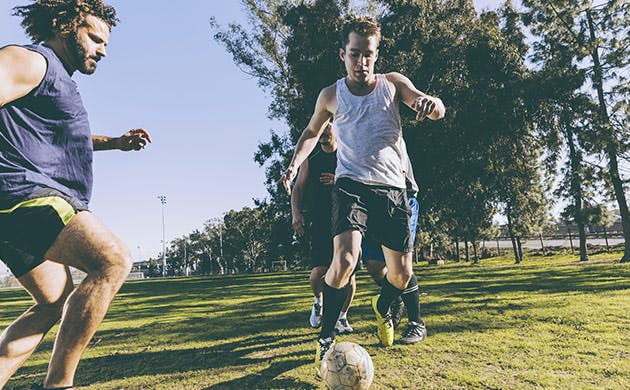 Common causes of foot pain
The foot is made up of 26 bones and contains more than 30 joints. Multiply that by two you have nearly 120 finely tuned...

Causes of neck pain
Most people will experience neck pain at some point in their life. Whether it's mild or severe, it can really stop you...