What's the Difference Between a Cold and the Flu?
While colds and the flu are different illnesses caused by different viruses,i it can be difficult to tell the difference between them.ii They share certain symptoms – most commonly a cough, headache and sore throatiii – and while it's true that the flu is more severe than the common cold,iii colds are nothing to be sneezed at, either. The common cold is the most prevalent contagious disease in Australia, the most cited reason for absence from work, and the most common reason for a visit to a family doctor.iv
You can defend against respiratory illnesses (like colds and the fluii) by maintaining proper hand hygiene, staying away from those who are ill and looking after your wellbeing,vii amongst other preventative measures. If you do catch a cold or come down with the flu, though, there are treatments available to help ease your symptoms while your body recovers.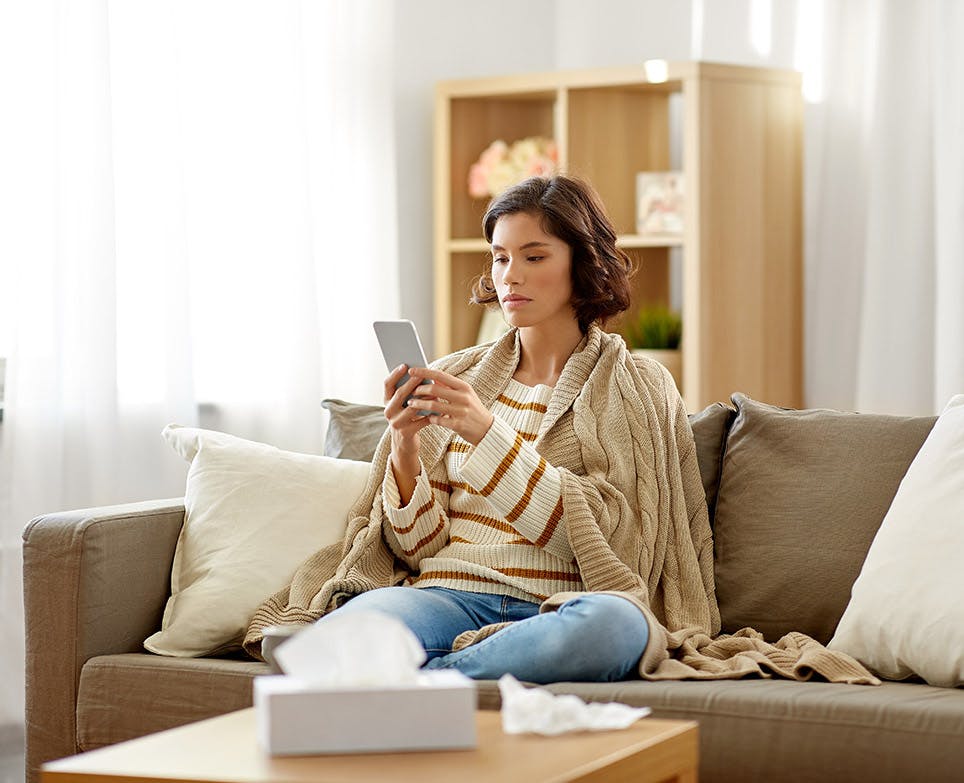 Around 200 different viruses can cause a cold,iii but the rhinovirus is the most common culprit: it's responsible for more than two-thirds of instances of the common cold.iv
Influenza, or 'flu' for short, is a respiratory illness caused by a different group of viruses that can cause symptoms like a fever, cough (usually a dry cough) and fatigue.v
There's an urban myth that you can catch a cold or the flu from cold weather or getting caught in the rain, but this is just an old wives' tale.iii Both colds and the flu are caused by viruses, not the weather.iii
It's also important to note that you should not take antibiotics for either a cold or the flu, as antibiotics are only effective against bacteria, and both colds and the flu are viral illnesses.iii
Common Cold Symptoms vs Signs of the Flu
Typical cold and flu symptoms include:iii
COLD:
Cough
Runny or stuffy nose
Headache
Sore throat
Sneezing
FLU:
Cough (usually dry)
Fever

Headache

Sore throat
Aches and pains
Fatigue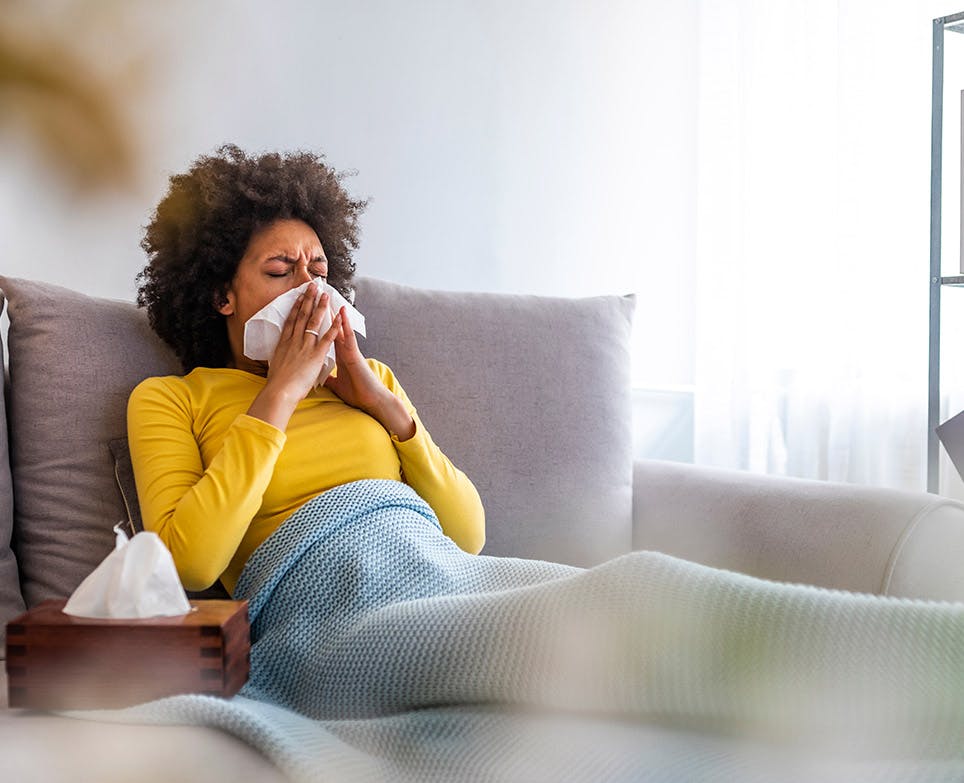 It can sometimes be difficult to tell the difference between a cold and the flu by symptoms alone.ii In general, flu symptoms tend to start more suddenly, be more severe and last longer than symptoms of the common cold.v
Cold & Flu Prevention Methods
You can help protect yourself from respiratory illnesses like colds and the flu by maintaining good hygiene habits, including: avoiding close contact with anyone who is ill, washing your hands often with soap and water (or using alcohol-based hand sanitiser if soap and water are not available) and avoiding touching your face (especially your eyes, nose or mouth).vii
You should also take steps to look after your general health, for example by getting enough sleep, staying active, managing your stress levels, drinking enough water and eating healthily.vii
If you do get sick, you can help stop the spread of germs by staying home as much as possible.vii If you can, work from home, and ask friends or family members to run errands for you.vii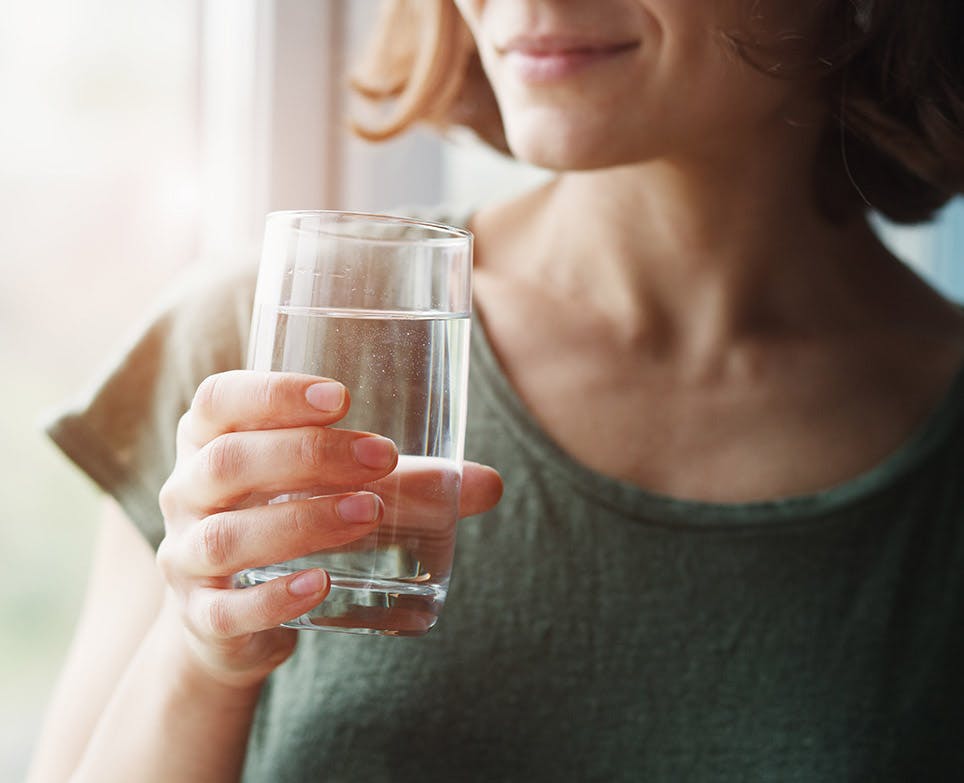 Cold & Influenza Treatment
Getting lots of rest, drinking plenty of fluids, staying warm, avoiding cigarette smoke and eating well are all strategies that will support your recovery from a cold or the flu.iii
There are also over-the-counter medicines that may help ease your symptoms. These include saline nasal sprays or decongestants for a blocked or runny nose, lozenges for a sore throat and paracetamol or ibuprofen for fever and body aches.iii
Typically, you should be able to recover from a cold or the flu without any medical intervention.ix,x However, there are some occasions when you may need to consult a doctor.