TRUST PANADOL.
PAIN RELIEF AND FEVER REDUCER FOR THE WHOLE FAMILY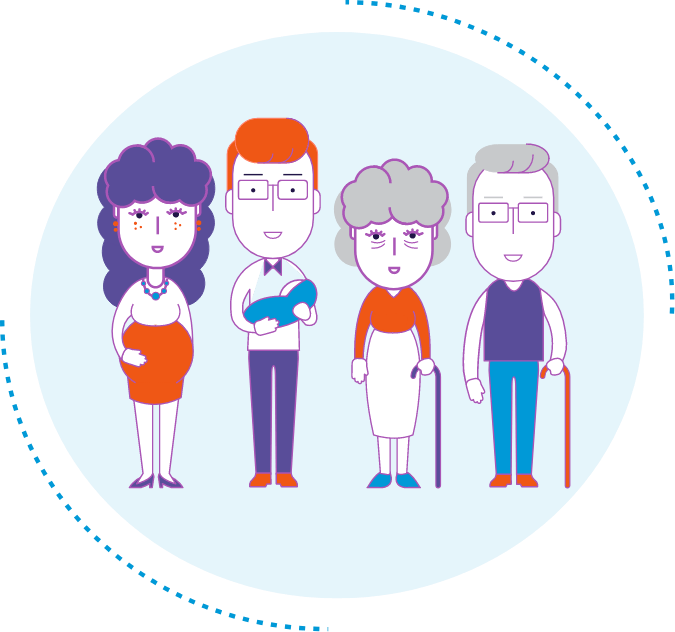 Millions of people achieve health at home by treating themselves with paracetamol, an effective pain reliever and fever reducer. Here are a few useful facts about this widely used over-the-counter (OTC) medicine.
MOST MALAYSIANS SUFFER FROM SOME FORM OF HEAD AND BODY PAIN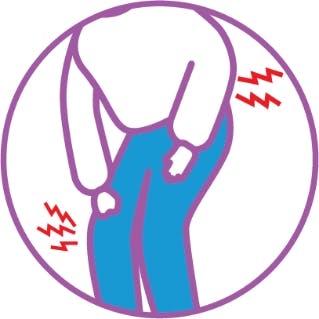 96%
of Malaysians
suffer from body pain1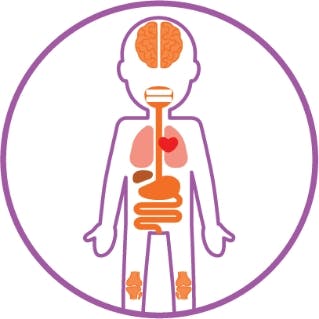 Nearly
1 in 5

of Malaysians experience

both head & body pain
once a week1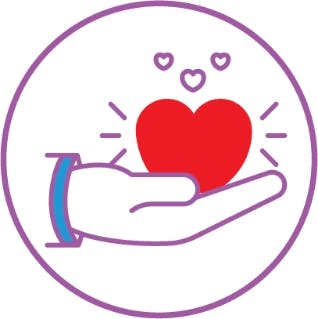 70%

of Malaysians
say pain decreases
quality of life1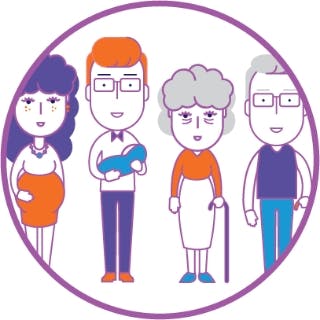 Suitable
for the whole family (one-month-old infants to the elderly) with low potential for side effects when used as directed.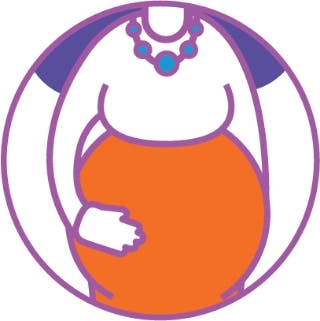 A common medication for fever and pain relief during
pregnancy*
for decades.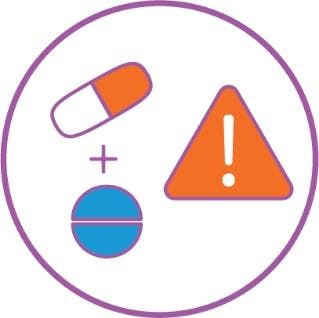 Low potential for interactions with other medicines2
Effective for osteoarthritis and joint pain. Recommended if there is a risk of stomach ulceration.3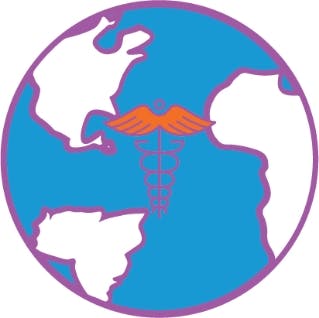 Recommended as a treatment of choice by health associations worldwide, including the World Health Organization4, European League Against Rheumatism5 and American Pain Society6.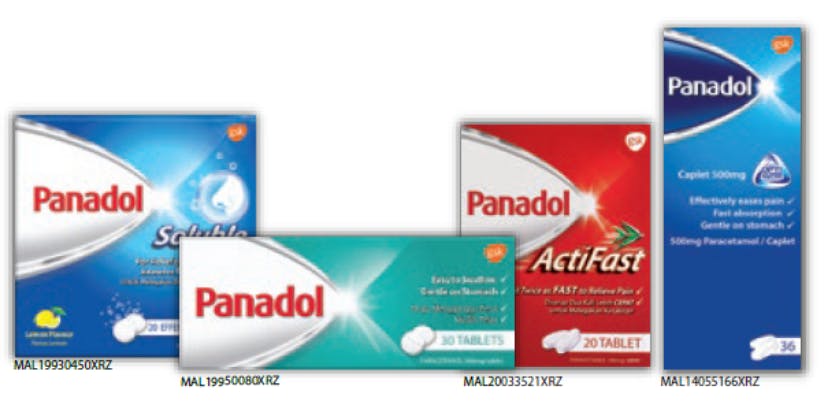 This is brought to you by Panadol.
For more information, please speak to your doctor or pharmacist.
*As with the use of any medicine during pregnancy, pregnant women should seek medical advice before taking
paracetamol. The lowest effective dose and shortest duration of treatment should be considered.
1. GlaxoSmithKline Consumer Healthcare. Global Pain Index. 2017. 2. Graham GG, et al. Inflammopharmacology
2013;21(3):201-232. 3. Clarke GD, et al. Int J Pharm Pract 2008;16:1-4. 4. WHO, Pocket Book Of Hospital Care For Children
2013. 5. EULAR: Zhang, W., M. Doherty, B. F. Leeb, L. Alekseeva, N. K. Arden, J. W. Bijlsma, F. Dincer, K. Dziedzic, H. J.
Hauselmann, G. Herrero-Beaumont, P. Kaklamanis, S. Lohmander, E. Maheu, E. Martin-Mola, K. Pavelka, L. Punzi, S. Reiter, J.
Sautner, J. Smolen, G. Verbruggen and I. Zimmermann-Gorska (2007). Ann Rheum Dis 66(3): 377-388. 6. APA: Chou, R.
(2007). Annals of Internal Medicine, 147(7), p.505.
This is a medicine product advertisement. Always read label prior to use.
Trade marks owned by or licensed to the GSK group of companies.
PM-MY-PAN-20-00015 KKLIU: 1069/2020 Asset Expiration Date: 31 December 2022.