How to Reduce Period Pain –
9 Proven Ways
As many as 9 in 10 women experience period pain and cramps.1 There are many remedies and over-the-counter options (such as period cramps tablets) supported by science that can be used to fight back. Find out what may work for you.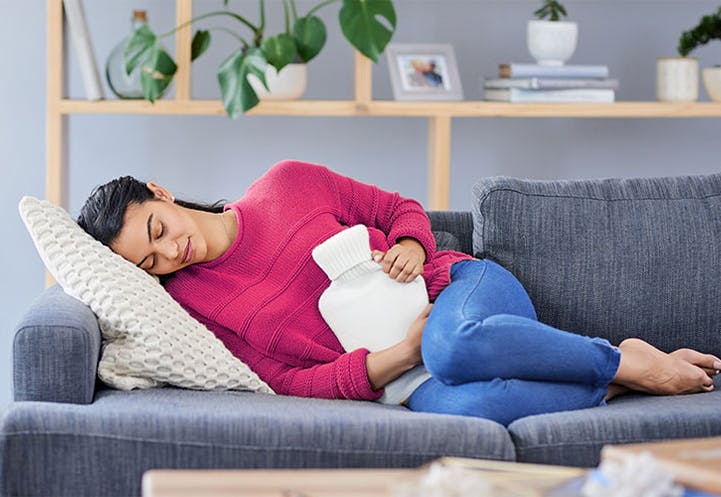 How to reduce period pain with complementary methods?
1. Turn up the heat.
Heating pads, hot water bottles, or heat patches on the back or abdomen may relieve tension in abdominal muscles. Heat could reduce muscle spasms to relieve pain, boost blood circulation in the pelvis and reduce swelling. This takes pressure off the nerves and relieves period pain.2 Use electric heating pads as often as needed, but don't go hotter than about 40°C (104°F).3 Heat can be used together with other therapies, such as over-the-counter (OTC) pain medicine, to get additional relief.
2. Give yourself an aromatherapy massage.
Research shows that massaging with aromatic essential oils—such as lavender, rose, peppermint, ginger, cinnamon, clove, rosemary, nutmeg, fennel, clary sage, or marjoram—in gentle, circular motions on the abdomen, back or other painful areas during periods can help ease pain.4 It may also be helpful to massage daily for a week or two before. The effectiveness of aromatherapy may be due to the pain-relieving properties of some essential oils, the relaxing effect produced by massage, and the pleasant aroma.4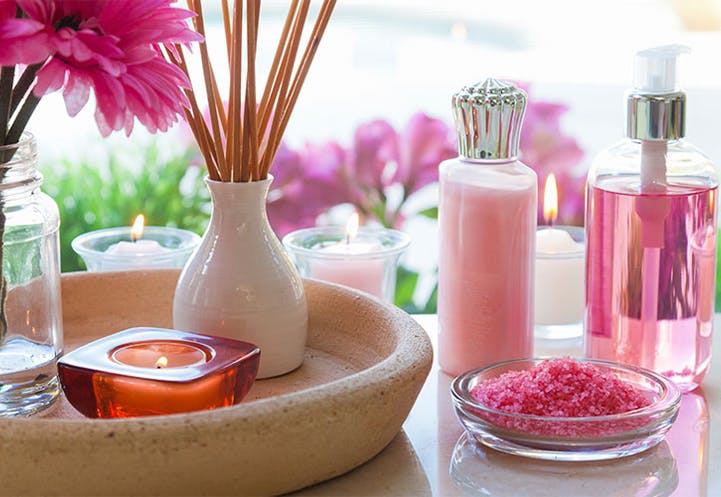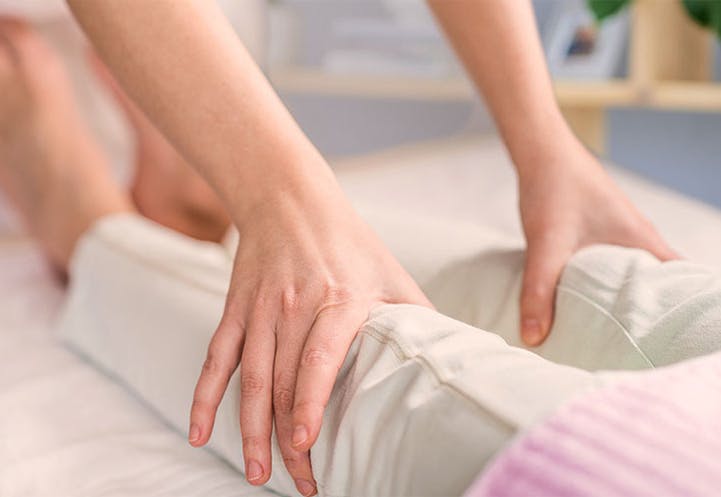 3. Target pain with acupressure.
Targeted pressure on special areas of the abdomen, legs, ears, ankles, and hands may provide some period pain relief.5
4. Think about TENS devices.
High-frequency transcutaneous electrical nerve stimulation (TENS) may relieve pain and cramping by interfering with the body's ability to sense pain, making aches and cramps seem less painful.6,7 It may be more effective when combined with pain medicine such as period cramps tablets.6 Talk to your doctor to find out more and whats suitable for you.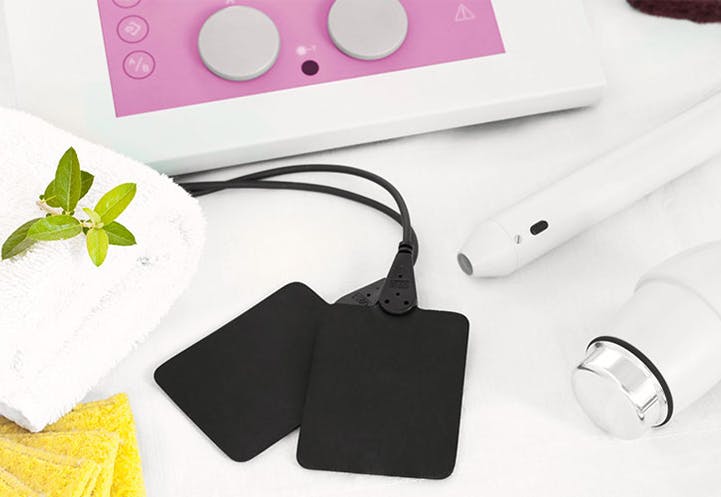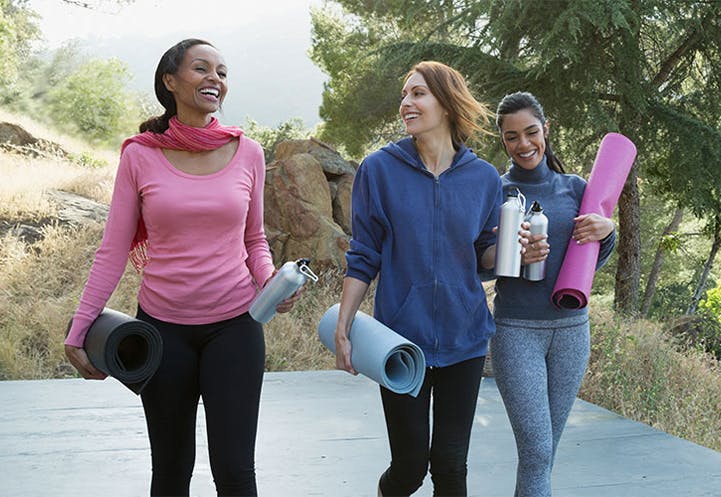 5. Try some yoga.
Practicing yoga for about 20 minutes on a daily basis between ovulation (when the ovary releases an egg—usually about two weeks before period starts) and the start of periods may help prevent and relieve some pain due to menstruation.8,9 It may do this by calming the nervous system, helping muscles relax, and reducing inflammation (which is linked to the severity of period-related symptoms).9,10
6. Get weekly exercise.
Exercising on a regular basis can significantly reduce period pain.5,11 It's also an important part of overall wellness. The World Health Organization recommends that women get at least 2.5 hours of moderate-intensity exercise throughout the week, in bouts of 10 minutes or more at a time.12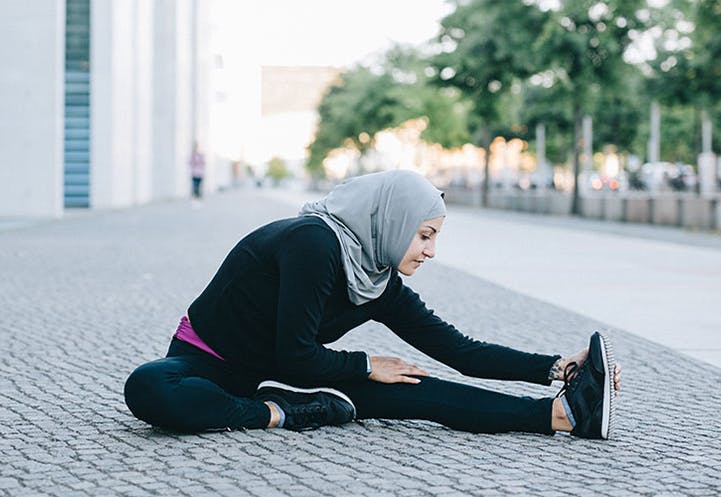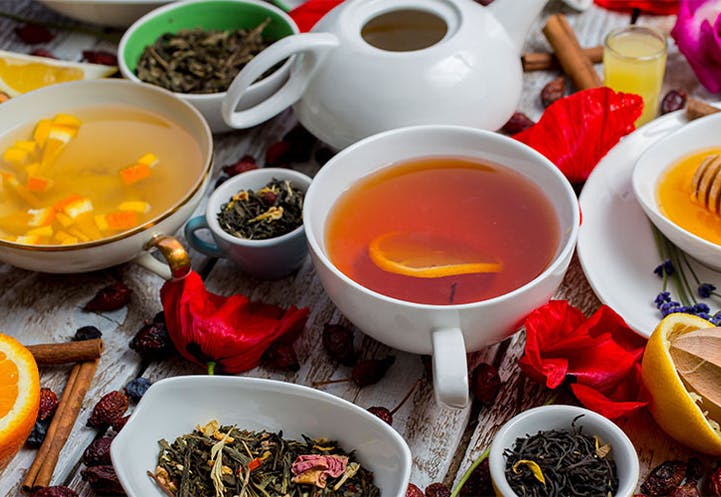 7. Try herbs, teas, and supplements.
Research supports the use of vitamin B1, chamomile, guava, rhubarb, magnesium, fish oil, fenugreek, valerian, ginger, zinc sulphate, and zataria.3 They may work in many different ways, either by affecting blood flow, relaxing muscles, relieving inflammation, or offering direct period pain relief.14 Some studies on supplements show they may be as effective for period pain relief as non-steroidal anti-inflammatory drugs (NSAIDs).13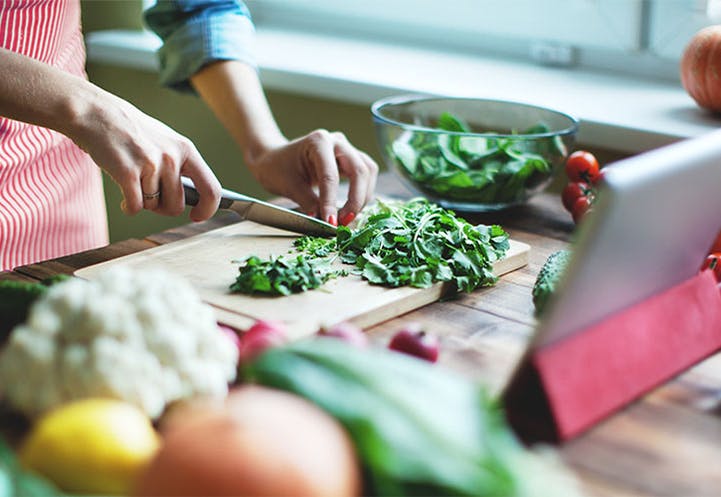 8. Eat a period-friendly diet.
Eating a diet rich in low-fat dairy, poly-unsaturated fatty acids (the kind found in fish), fruits and vegetables may help relief period pain by reducing inflammation and supplying the body with nutrients needed to suppress pain.15,16 Diets that involve skipping meals or trying to lose weight may be linked to more period pain.16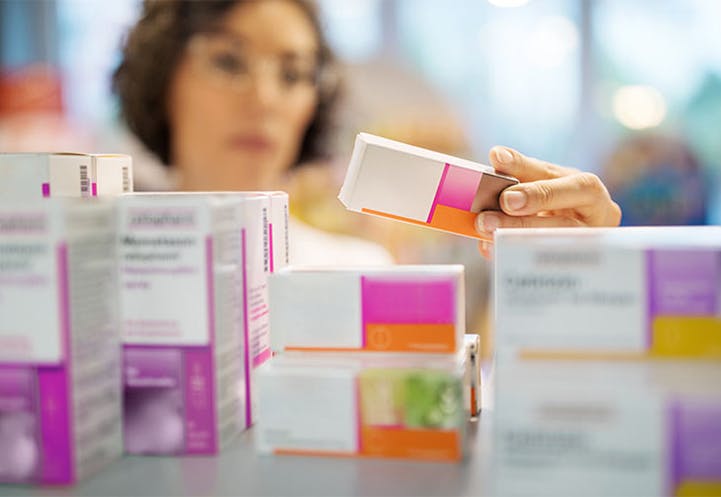 9. Consider over-the-counter medicines.
They are most effective if taken as soon as period symptoms start or when bleeding begins. These medicines should be taken according to the bottle's instructions, on a regular schedule, for two to three days.3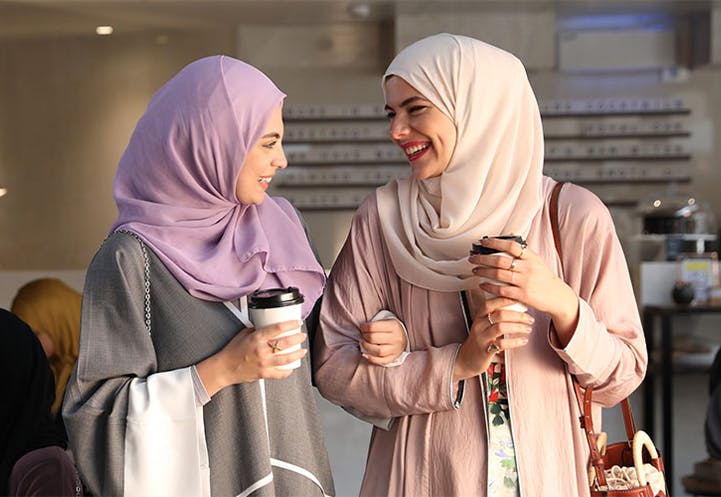 Find out how your period pain is classified according to our Period Pain Assessment, and consider these extra ways to care for yourself during your period:
Get some extra rest
Take time to talk to people who understand what you're going through
Pamper yourself with special self-care routines
References

1. Ju H, Jones M, Mishra G. The prevalence and risk factors of dysmenorrhea. Epidemiologic Reviews. 2014;36:104-113.
2. Jo J, Lee SH. Heat therapy for primary dysmenorrhea: A systematic review and meta-analysis of its effects on pain relief and quality of life. Scientific Reports. 2018;8:16252.
3. Smith RP, Kaunitz AM. Patient education: Painful menstrual periods (dysmenorrhea) (Beyond the Basics). UpToDate.com, reviewed Apr 2019; updated 30 Mar 2018. Accessed online 07 May 2019.
4. Lee MS, Lee HW, Khalil M, Lim HS, Lim H-J. Aromatherapy for managing pain in primary dysmenorrhea: A systematic review of randomized placebo-controlled trials. J Clin Med. 2018 Nov;7(11):434.
5. Armour M, Smith CA, Steel KA, Macmillan F. The effectiveness of self-care and lifestyle interventions in primary dysmenorrhea: A systematic review and meta-analysis. BMC Complementary and Alternative Medicine, 2019:19(22).
6. Bai H-Y, Bai H-Y, Yang Z-Q. Effect of transcutaneous electrical nerve stimulation therapy for the treatment of primary dysmenorrhea. Medicine. 2017;96:36.
7. ProctorM, Farquhar C, StonesW, He L, Zhu X, Brown J. Transcutaneous electrical nerve stimulation for primary dysmenorrhoea. Cochrane Database of Systematic Reviews 2002, Issue 1. Art. No.: CD002123.
8. Kannan P, Claydon LS. Some physiotherapy treatments may relieve menstrual pain in women with primary dysmenorrhea: A systematic review. Journal of Physiotherapy. 2014 Mar;60(1):13-21.
9. Nag U, Kodali M. Effect of yoga on primary dysmenorrhea and stress in medical students. IOSR -JDMS. 2013;4(1):69-73.
10. Graziottin A, Zanello PP. [Menstruation, inflammation and comorbidities: implications for woman health.] Minerva Ginecol. 2015;67(1):21-34.
11. Dehnavi ZM, Jafarnejad F, Kamali Z. The effect of aerobic exercise on primary dysmenorrhea: A clinical trial study. J Educ Health Promot. 2018 Jan 10;7:3.
12. World Health Organization (WHO). Global Strategy on Diet, Physical Activity and Health; World Health Organization. 2019. Accessed online 16 May 2019.
13. Pattanittum P, Kunyanone N, Brown J, Sangkomkamhang US, Barnes J, Seyfoddin V, Marjoribanks J. Dietary supplements for dysmenorrhoea. Cochrane Database of Systematic Reviews 2016, Issue 3. Art. No.: CD002124.
14. Chen CX, Barrett B, Kwekkeboom KL. Efficacy of oral ginger (zingiber officinale) for dysmenorrhea: A systematic review and meta-analysis. Evidence-Based Complementary and Alternative Medicine. 2016:6295737.
15. Prego-Dominguez J, Hadrya F, Takkouche B. Polyunsaturated fatty acids and chronic pain: A systematic review and meta-analysis. Pain Physician. 2016;19:521-535.
16. Bajalan Z, Alimoradi Z, Moafi F. Nutrition as a potential factor of primary dysmenorrhea: A systematic review of observational studies. Gynecol Obstet Invest. 2019 Jan;1-16. [E-pub ahead of print.]
By clicking the link(s) above, you will be taken to an external website that is independently operated and not managed by GSK. GSK assumes no responsibility for the content on the website. If you do not wish to leave this website, do not click on the links above.