Product

Format

Age

Key Features

Ingredients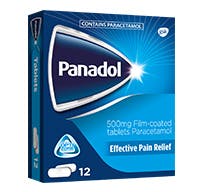 Panadol Tablets
Tablets
6+ years
Gentle on the Stomach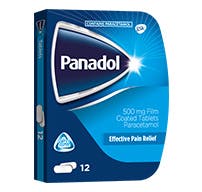 Panadol Compack
Tablets
6+ years
Gentle on the Stomach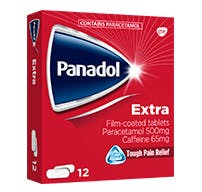 Panadol Extra
Tablets
12+ years
Fights Tough Pain
Paracetamol 500mg

Caffeine 65mg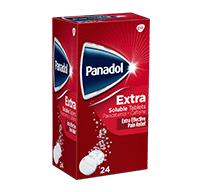 Panadol Extra Soluble
Soluble Tablets
12+ years
Fights Tough Pain
Paracetamol 500mg

Caffeine 65mg

Panadol Actifast
Tablets
12+ years
Fast Pain Relief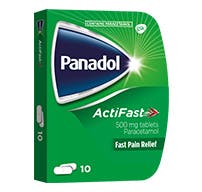 Panadol Actifast Compack
Tablets
12+ years
Fast Pain Relief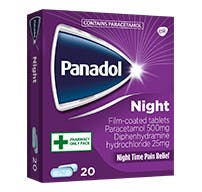 Panadol Night
Tablets
12+ years
Relieves night time pain
Paracetamol 500mg

Diphenhydramine Hydrochloride 25 mg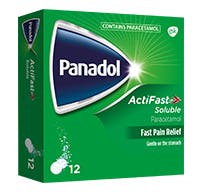 Panadol Actifast Soluble
Soluble Tablets
10+ years
Gentle on the Stomach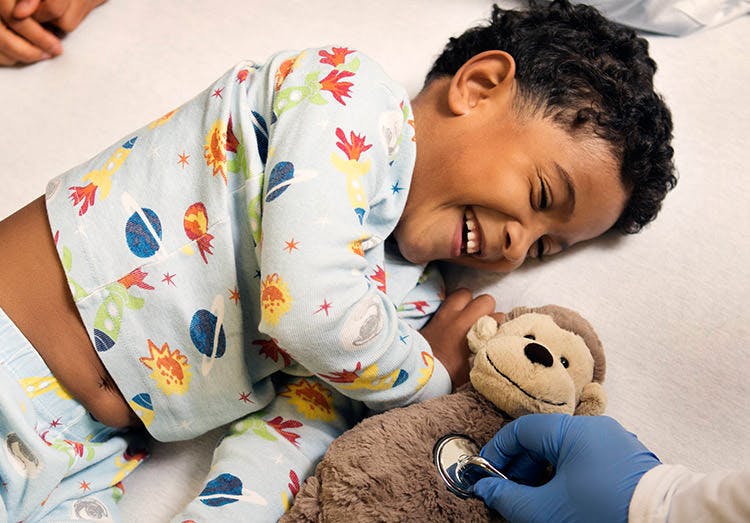 Fever in children - when to see a doctor
If your child has a temperature of over 37.5°C (measured orally), the chances are your child has a fever. This is very common and in most cases the symptoms will clear up on their own.
A fever is the body's way of helping your child fight off infections and illnesses. It works by turning up the temperature and making it difficult for bacteria and viruses to thrive. You should seek medical attention for managing the fever if your child:
is under 3 months of age with a fever of 38°C or higher
is 3-6 months of age with a fever of 39°C or higher
seems to be dehydrated
has convulsions
has a rash that doesn't fade when a glass is rolled over it
has a fever that lasts more than five days
cries inconsolably
seems to be getting worse, or if you have any other concerns
If the doctor determines that a virus is causing your child's fever, there is often no better treatment than time, rest, and fluids. The doctor may also prescribe treatment for fever which can help to make your child feel more comfortable.
Tips to treat fever at home
You can also make your child or infant feel more comfortable by:
Dressing them in loose, light clothing
Giving them plenty of clear fluids
Medication like paracetamol or ibuprofen can also help to reduce your child's temperature
Managing fever in children
A child's normal temperature is around 37°C. If the temperature is over 37.5°C in a child under 5 years, it is considered that the child has a fever.