Product

Format

Age

Key Features

Ingredients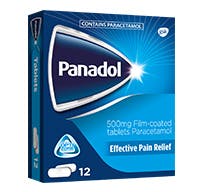 Panadol Tablets
Tablets
6+ years
Gentle on the Stomach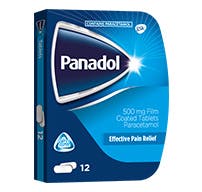 Panadol Compack
Tablets
6+ years
Gentle on the Stomach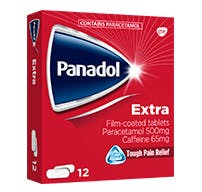 Panadol Extra
Tablets
12+ years
Fights Tough Pain
Paracetamol 500mg

Caffeine 65mg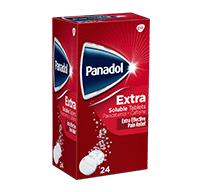 Panadol Extra Soluble
Soluble Tablets
12+ years
Fights Tough Pain
Paracetamol 500mg

Caffeine 65mg

Panadol Actifast
Tablets
12+ years
Fast Pain Relief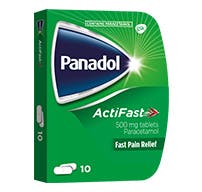 Panadol Actifast Compack
Tablets
12+ years
Fast Pain Relief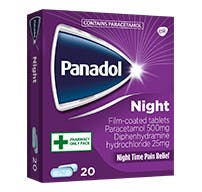 Panadol Night
Tablets
12+ years
Relieves night time pain
Paracetamol 500mg

Diphenhydramine Hydrochloride 25 mg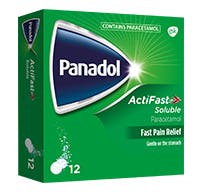 Panadol Actifast Soluble
Soluble Tablets
10+ years
Gentle on the Stomach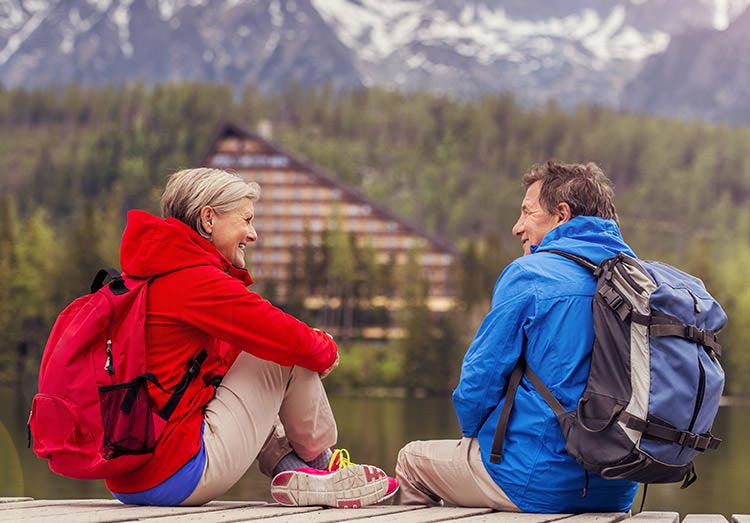 Joint Pain and Osteoarthritis
'Arthritis' is a general term for joint pain. The most common type of arthritis is osteoarthritis.
Osteoarthritis: a degenerative joint disease
Osteoarthritis is caused by progressive degeneration (breakdown) of the soft tissue, called cartilage, between the bones within joints. Cartilage provides a cushion or 'shock absorber' between the bones, but can start to become rough, brittle or thin with age and joint use over time.
These cartilage changes can be accompanied by thickening of the underlying bone, development of bony growths in the joint, and thickening of the joint membranes, which cause the joint space to narrow. Cartilage may also break away from the bone, leaving the ends exposed and rubbing against one another, and the ligaments can become damaged or weakened.
The result is joint stiffness, pain, and inflammation. Osteoarthritis symptoms can:
Affect multiple joints, including the hands, knees, hips and spine
Worsen over time
Cause joint pain and stiffness, which may be worse after resting or not moving the joint for a while
Limit joint movement and flexibility, because affected joints cannot bend as easily or with their full range of motion
Cause chronic pain and severe disability in extreme cases, and may affect normal daily activities such as walking, climbing stairs, or opening jars.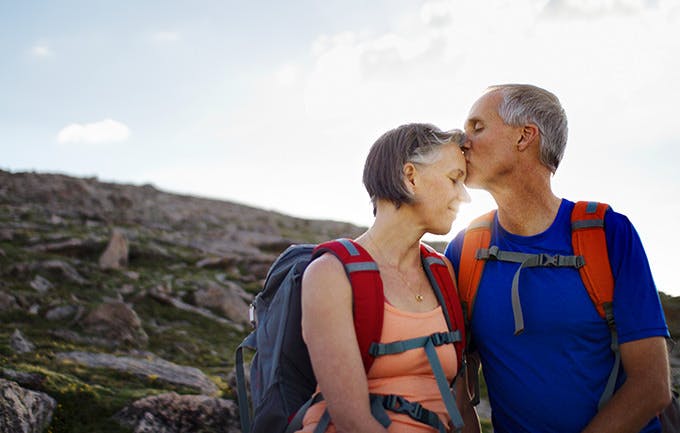 Osteoarthritis risk factors
Osteoarthritis can occur at any age, but more frequently in older individuals. Women are also at higher risk of developing osteoarthritis compared with men. People usually develop osteoarthritis from their late 40s through to old age. Injury to a joint may also trigger osteoarthritis, sometimes many years after the injury.
There are several ways to help relieve osteoarthritis pain and keep you mobile:
Injuries to a joint may increase the risk of developing osteoarthritis in the future (for example, tennis elbow). Be careful not to overwork a damaged or painful joint, and try to avoid repetitive or excessive joint movements
If you are overweight, losing weight can help reduce the strain on your weight-bearing joints, such as the knees and hips
Regular exercise and/or physical therapy that includes strengthening exercises can help reduce pain and stress on the joints
The use of walking aids such as a cane, crutch, or walker, or using joint supports, can help reduce strain on the joints
Heat therapy, acupuncture or TENS* treatment can help with pain control
Treatment options for osteoarthritis include over-the-counter pain relievers, anti-inflammatory (NSAID)† creams, glucosamine and/or chondroitin, or injections
If you have osteoarthritis, talk to your doctor about treatment options. You could also consider speaking to another healthcare professional, such as a pharmacist, physiotherapist, or nutritionist.
*TENS = transcutaneous electrical nerve stimulation
†NSAID = non-steroidal anti-inflammatory drug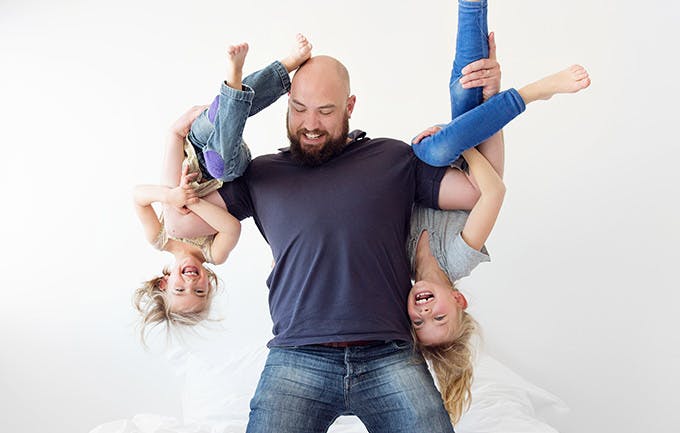 Types of back pain
Four out of five people will suffer from back pain at some point in their lives.There are countless causes of back pain, from repetitively lifting children up, to spending prolonged periods of time hunched over a laptop.
Causes of neck pain
Most people will experience neck pain at some point in their life and whether it's mild or severe, it can really stop you...