Product

Format

Age

Key Features

Ingredients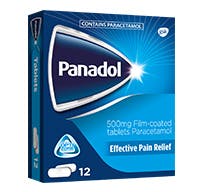 Panadol Tablets
Tablets
6+ years
Gentle on the Stomach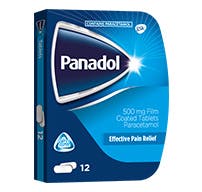 Panadol Compack
Tablets
6+ years
Gentle on the Stomach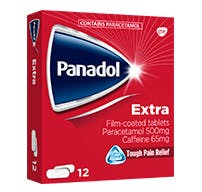 Panadol Extra
Tablets
12+ years
Fights Tough Pain
Paracetamol 500mg

Caffeine 65mg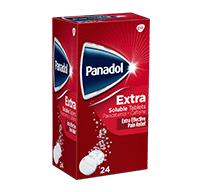 Panadol Extra Soluble
Soluble Tablets
12+ years
Fights Tough Pain
Paracetamol 500mg

Caffeine 65mg

Panadol Actifast
Tablets
12+ years
Fast Pain Relief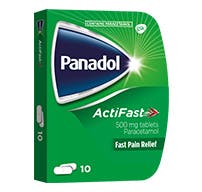 Panadol Actifast Compack
Tablets
12+ years
Fast Pain Relief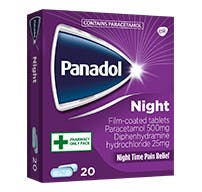 Panadol Night
Tablets
12+ years
Relieves night time pain
Paracetamol 500mg

Diphenhydramine Hydrochloride 25 mg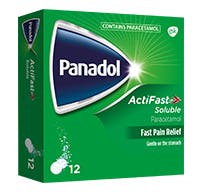 Panadol Actifast Soluble
Soluble Tablets
10+ years
Gentle on the Stomach
Common causes of arm pain
The most common causes of arm pain are often nothing more than a simple sprain or strain or a trapped nerve. But there are other causes.
Tennis elbow or golfer's elbow
These common conditions cause pain and discomfort around the outside of the elbow (tennis elbow) or the inside part of the elbow (golfer's elbow). The clinical names for these kinds of elbow pain are dependent on the location: lateral epicondylitis (tennis elbow) or medial epicondilytis (golfers elbow). These conditions usually occur after strenuous overuse of the muscles and tendons of the forearm near the elbow joint. The pain can last for several weeks or months, but is not permanent.
Bursitis
A bursa is a fluid-filled sac under the skin, usually over joints such as the shoulder, elbow, knee, or hip. Its job is to act as a cushion between the tendons and bones, but it can cause pain and tenderness if it becomes inflamed. Bursitis is commonly caused by injury or repetitive movement. The main symptoms of bursitis are pain, inflammation and swelling in the affected area.
Angina
Arm pain may occur as a result of angina. Angina is chest pain usually brought on by exercise, typically lasting a few minutes. It occurs when the blood supply to the muscles of the heart becomes restricted, usually due to the arteries becoming hardened and narrowed. Angina pain is best described as a heavy, dull pain or tightness in the chest that can sometimes spread to the left arm, neck, jaw, or back. Please seek medical advice if you think you are experiencing this type of pain.
Repetitive strain injury (RSI)
RSI is a general term used to describe pain in the muscles, tendons, and nerves as a result of repetitive movement and overuse. RSI pain is usually felt in the forearms, elbows, wrists, hands, neck and shoulders. RSI symptoms usually develop gradually, and include pain, aching, tenderness, throbbing, stiffness, tingling, numbness, weakness, or cramp. A variety of activities and occupations can lead to RSI, including computer work or assembly line work.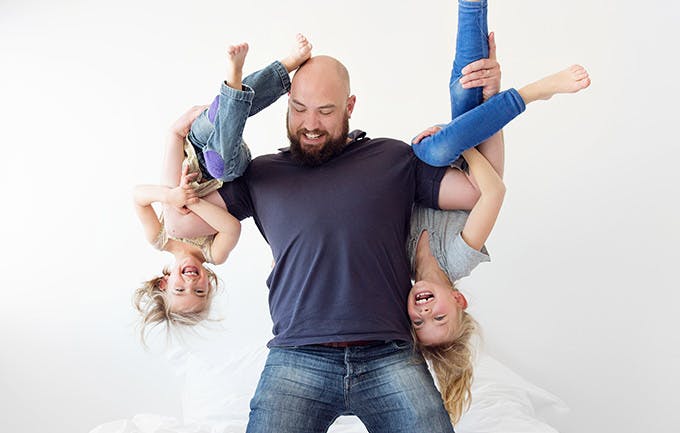 Types of back pain
Four out of five people will suffer from back pain at some point in their lives.There are countless causes of back pain, from repetitively lifting children up, to spending prolonged periods of time hunched over a laptop.
Causes of neck pain
Most people will experience neck pain at some point in their life and whether it's mild or severe, it can really stop you...