Product

Format

Age

Key Features

Ingredients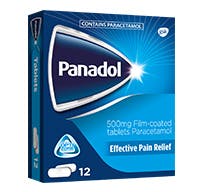 Panadol Tablets
Tablets
6+ years
Gentle on the Stomach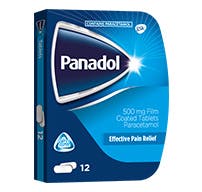 Panadol Compack
Tablets
6+ years
Gentle on the Stomach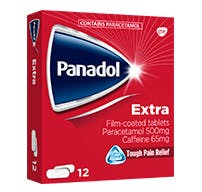 Panadol Extra
Tablets
12+ years
Fights Tough Pain
Paracetamol 500mg

Caffeine 65mg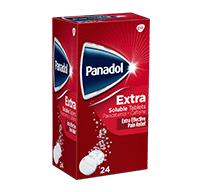 Panadol Extra Soluble
Soluble Tablets
12+ years
Fights Tough Pain
Paracetamol 500mg

Caffeine 65mg

Panadol Actifast
Tablets
12+ years
Fast Pain Relief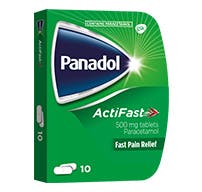 Panadol Actifast Compack
Tablets
12+ years
Fast Pain Relief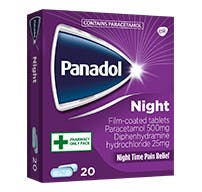 Panadol Night
Tablets
12+ years
Relieves night time pain
Paracetamol 500mg

Diphenhydramine Hydrochloride 25 mg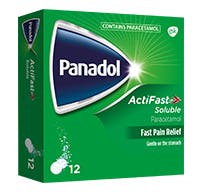 Panadol Actifast Soluble
Soluble Tablets
10+ years
Gentle on the Stomach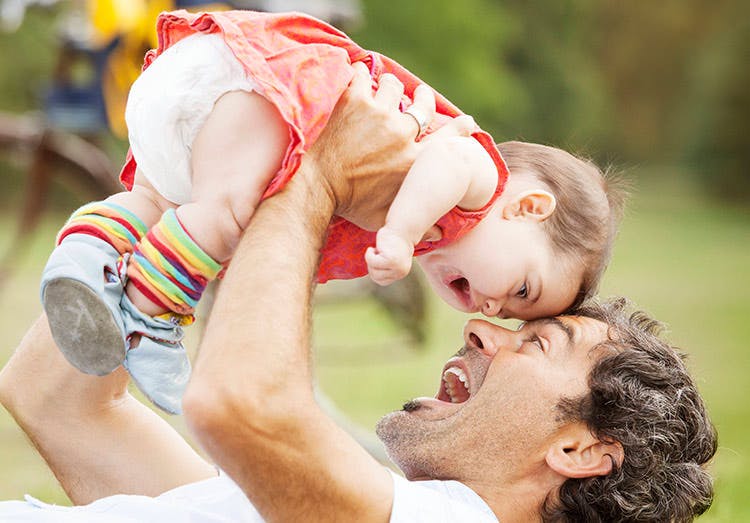 Which Type Of Headache Is Causing You Pain?
There are several different types of headache – for example, tension headache, migraine, and cluster headaches. Each different type of headache has its own characteristic symptoms. Headache pain can be described as dull and throbbing or sharp and localised, and can last anywhere from a few
minutes to a few days. Understanding which type of headache you have can help to effectively treat the symptoms, and may be useful in helping prevent future headaches.

Tension Headaches
Tension headaches are the most common form of headache in adults. This type of headache is often associated with muscle tightness and tenderness in the head, face and scalp, and neck pain often accompanies tension headache.
Any activity causing the head to remain in one position for a long period of time, such as computer or microscope work, or fine work with the hands, can cause this type of headache. Sleeping in a cold room, or sleeping with the neck in an abnormal position, may also trigger this type of headache.
Other triggers of tension headache include:
Physical stress or injury
Emotional stress, anxiety, or depression
Alcohol or caffeine use
Excessive smoking
Illnesses such as a cold, the flu, or sinus infection
Jaw clenching or teeth grinding
Eye strain
Fatigue or overexertion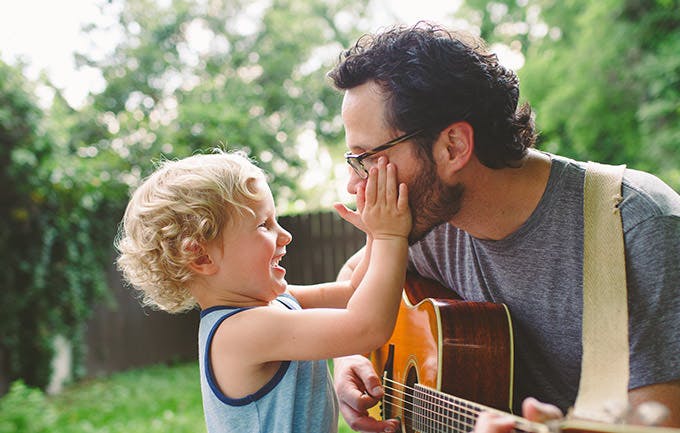 Tension headaches can:
Result in mild-to-moderate pain, although generally not severe enough to prevent daily activities such as walking
Feel like a tight band of pressure around the head
Be felt equally on both sides of the head
Last from 30 minutes up to 7 days

Migraine Headaches
In migraine headaches, the pain is usually restricted to one side of the head, and may be described as a throbbing pain of moderate to severe intensity. Many migraine sufferers may become temporarily sensitive to light and noise, and may also experience nausea and vomiting.

Migraine headaches can:
Last from a few hours to a few days, with recurring episodes
Be more common among women than men
Be brought on by various triggers
Be aggravated by routine physical activity (e.g. walking or climbing stairs)

Identifying and managing migraine triggers can reduce the risk of a migraine attack.
Migraine headaches appear to be caused by changes in the nerve pathways and chemical signals in the brain, which affect blood flow in the brain and surrounding tissues. A number of different triggers can cause these changes to occur, but the exact chain of events remains unclear.
Migraine triggers may include:
Changes in sleep patterns
Alcohol consumption
Smoking or exposure to smoke
Loud noises or bright lights
Odours or perfumes
Exercise or other physical stress
Missed meals
Stress and anxiety
Certain foods or food ingredients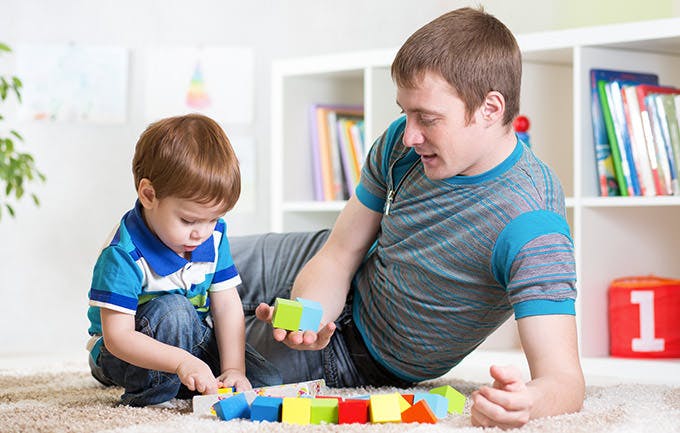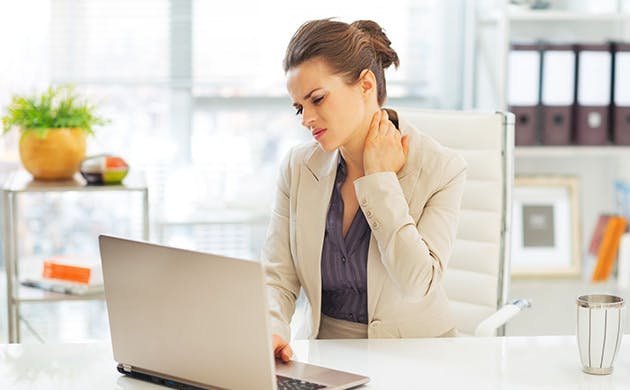 Headache warning signs - and when to call the doctor
The majority of people experience headaches during their lifetime. For the most part, headaches are short lived, only lasting a matter of minutes or hours.