Product

Format

Age

Key Features

Ingredients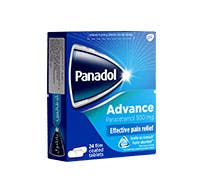 Panadol Advance
Tablets
Adults + children 6-12 years age range

The OPTIZORB Formulation contains a patented delivery system which allows it deliver paracetamol more efficiently by breaking down faster than regular Panadol tablets
Active ingredients: Each Tablet contains:
Paracetamol = 500 mg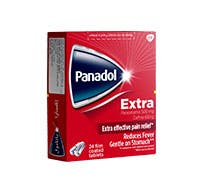 Panadol Extra
Tablets
Adults + children aged 12 years and older

Extra Effective Pain Relief
Active ingredients: Each caplet contains:
Paracetamol = 500 mg
Caffeine = 65 mg

Panadol Cold + Flu Day
Tablets
Adults + children aged 12 years and older

Day Time Cold & Flu Relief
Active ingredients: Each tablet contains:
Paracetamol = 500 mg
Caffeine = 25 mg
Phenylephrine Hydrochloride = 5mg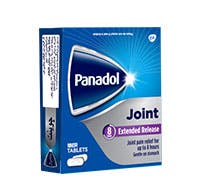 Panadol Joint
Bi-layered tablets
12-Adult

Joint Pain Relief up to 8 Hours
Active ingredient:

665mg Paracetamol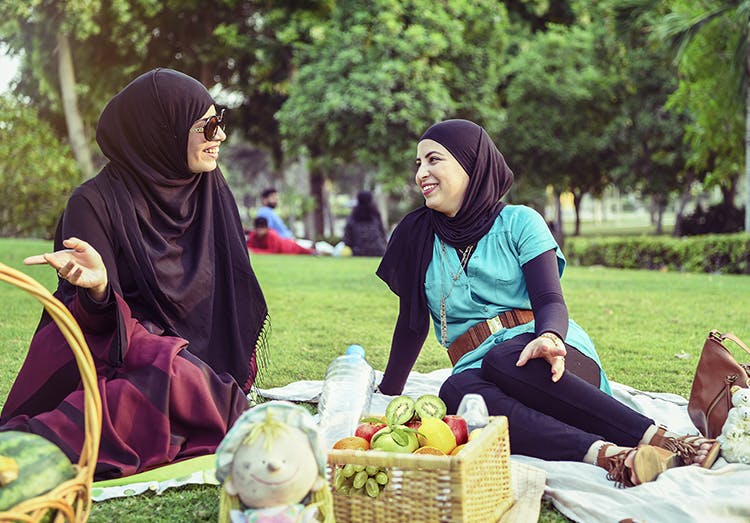 Easing Osteoarthritis With Relaxation Therapy
The close link between the body and mind can be seen clearly in relaxation therapy. For people with osteoarthritis, relaxation can mean less pain as well as a calmer disposition.
Try these relaxation techniques to improve your overall wellbeing:
Progressive Muscle Relaxation:
Focus on tensing and then relaxing the muscles in the body. One method is to start by tensing the muscles in your toes, then progressively work your way up to your neck and head.
Visualisation:
Picture peaceful images to take your mind to a place of peace and tranquility. It may help if you close your eyes, sit in a quiet spot and loosen any tight clothing.
The benefits of relaxation therapy include:
• lowered blood pressure
• increased blood flow to major muscles
• reduced muscle tension and chronic pain
• improved concentration
• reduced anger and frustration
• more confidence to handle problems
For people with osteoarthritis, the good news is that the pain relief provided by relaxation therapy can be maintained after the therapy has stopped. When practised regularly, relaxation therapy can boost your physical and mental health.