Product

Format

Age

Key Features

Ingredients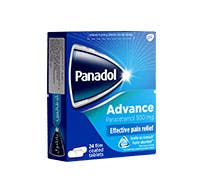 Panadol Advance
Tablets
Adults + children 6-12 years age range

The OPTIZORB Formulation contains a patented delivery system which allows it deliver paracetamol more efficiently by breaking down faster than regular Panadol tablets
Active ingredients: Each Tablet contains:
Paracetamol = 500 mg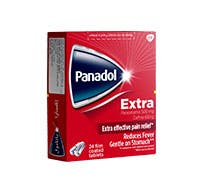 Panadol Extra
Tablets
Adults + children aged 12 years and older

Extra Effective Pain Relief
Active ingredients: Each caplet contains:
Paracetamol = 500 mg
Caffeine = 65 mg

Panadol Cold + Flu Day
Tablets
Adults + children aged 12 years and older

Day Time Cold & Flu Relief
Active ingredients: Each tablet contains:
Paracetamol = 500 mg
Caffeine = 25 mg
Phenylephrine Hydrochloride = 5mg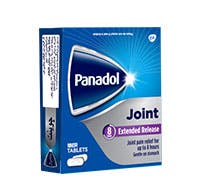 Panadol Joint
Bi-layered tablets
12-Adult

Joint Pain Relief up to 8 Hours
Active ingredient:

665mg Paracetamol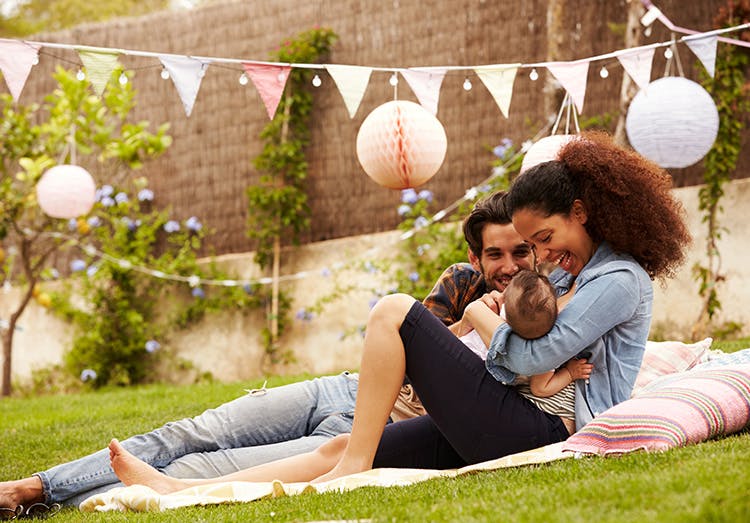 Walk On To Manage Osteoarthritis Pain
Scientific studies have shown that physical activity can reduce pain and improve function, mood, and quality of life for adults with osteoarthritis. Exploring the outdoors provides exercise for the body, stimulation for the mind and an opportunity to spend leisurely time with friends who share a love of nature.

Walking helps to improve cardiovascular fitness. It is within the physical capabilities of most, including people with osteoarthritis. If you have not done much exercise before, it is recommended that you see your doctor for a health check first.
A safety checklist for new walkers:
choose a walk that matches your fitness level
start with easy walks, if possible in fine weather
make sure you have the appropriate clothes and equipment (including food and drink) for the terrain and the expected weather. Light, comfortable walking shoes are important
do not walk alone and always tell at least one person the time you expect to be back
Joining a club can help make walking an even more enriching experience. In the company of more experienced members, you can make longer and more adventurous trips to build your fitness and strength.