Product

Format

Age

Key Features

Ingredients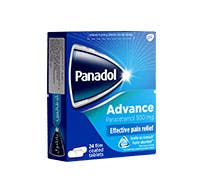 Panadol Advance
Tablets
Adults + children 6-12 years age range

The OPTIZORB Formulation contains a patented delivery system which allows it deliver paracetamol more efficiently by breaking down faster than regular Panadol tablets
Active ingredients: Each Tablet contains:
Paracetamol = 500 mg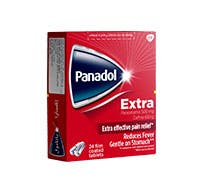 Panadol Extra
Tablets
Adults + children aged 12 years and older

Extra Effective Pain Relief
Active ingredients: Each caplet contains:
Paracetamol = 500 mg
Caffeine = 65 mg

Panadol Cold + Flu Day
Tablets
Adults + children aged 12 years and older

Day Time Cold & Flu Relief
Active ingredients: Each tablet contains:
Paracetamol = 500 mg
Caffeine = 25 mg
Phenylephrine Hydrochloride = 5mg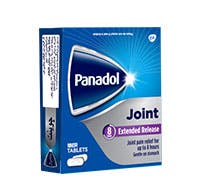 Panadol Joint
Bi-layered tablets
12-Adult

Joint Pain Relief up to 8 Hours
Active ingredient:

665mg Paracetamol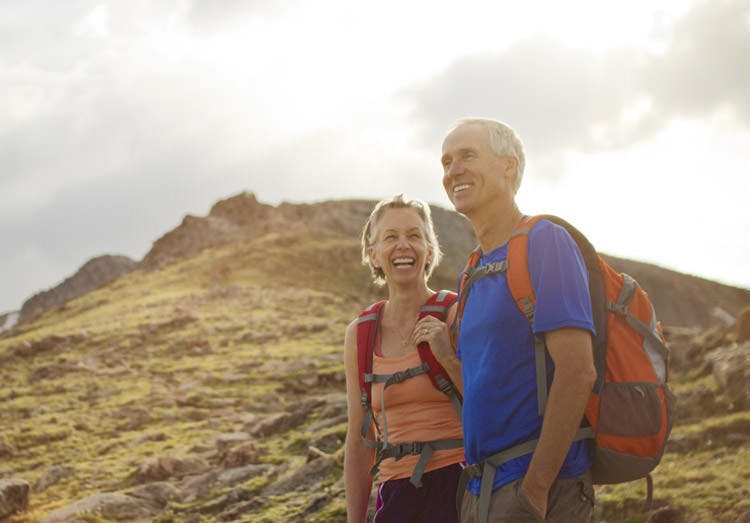 Low Impact Exercises for Managing Osteoarthritis
Yoga, Tai Chi and Pilates are low impact exercises that use body poses to enhance body strength, health and fitness. For people with osteoarthritis, these exercises can be effective in relieving arthritis pain.

Find out which exercise is right for you:
Yoga originated in India as a path to spiritual enlightenment. It involves a series of structured poses practised with breath control. For people with osteoarthritis, yoga can help improve mobility, flexibility, strength and endurance. Yoga poses can also prevent osteoporosis and, in the long-term, improve your posture and prevent back pain.
Tai Chi began as a Chinese martial art designed to harness the energy of nature. Through flowing movements and poses, Tai Chi can help improve balance, poor posture and relieve joint stiffness. It's also clinically proven to provide sustained improvements for people with knee or hip osteoarthritis.
Pilates is a 20th century form of exercise that focuses on physical fitness. It challenges the body to work against resistance, which can be created by poses or by using special equipment. For people with osteoarthritis, Pilates can help improve flexibility, muscle strength, muscular control of the back and limbs, and balance.
Make sure you talk to your doctor before you start any exercise program.