Product

Format

Age

Key Features

Ingredients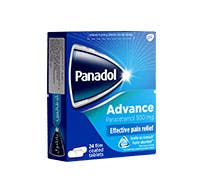 Panadol Advance
Tablets
Adults + children 6-12 years age range

The OPTIZORB Formulation contains a patented delivery system which allows it deliver paracetamol more efficiently by breaking down faster than regular Panadol tablets
Active ingredients: Each Tablet contains:
Paracetamol = 500 mg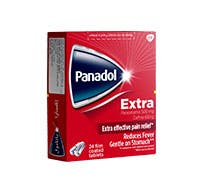 Panadol Extra
Tablets
Adults + children aged 12 years and older

Extra Effective Pain Relief
Active ingredients: Each caplet contains:
Paracetamol = 500 mg
Caffeine = 65 mg

Panadol Cold + Flu Day
Tablets
Adults + children aged 12 years and older

Day Time Cold & Flu Relief
Active ingredients: Each tablet contains:
Paracetamol = 500 mg
Caffeine = 25 mg
Phenylephrine Hydrochloride = 5mg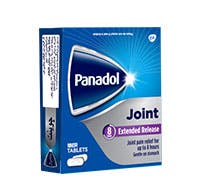 Panadol Joint
Bi-layered tablets
12-Adult

Joint Pain Relief up to 8 Hours
Active ingredient:

665mg Paracetamol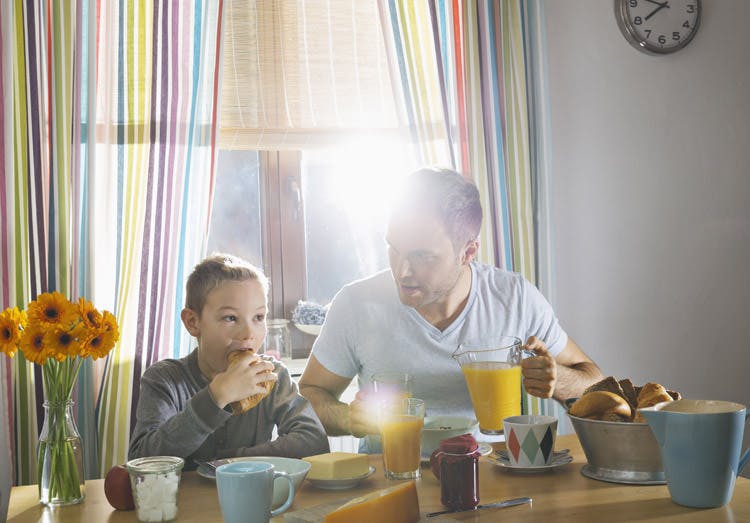 A Healthy Breakfast Can Help Fight Osteoarthritis
There is evidence that having breakfast helps us maintain a healthy weight, which is beneficial for those with osteoarthritis. For a meal that is often described as 'the most important meal of the day', breakfast doesn't generate much enthusiasm. Skipping breakfast is common among Australians, with a busy lifestyle cited as a common excuse.
Breakfast provides the recommended dietary intake for vitamins and minerals. Research studies have shown that certain nutrients such as vitamin D, vitamin C, and beta-carotene may be able to reduce the progression of osteoarthritis.
People who have breakfast are less likely to experience hunger pangs mid-morning, and hence less likely to snack on high fat foods. Such snacking can translate to excess weight that places additional strain on your joints and promotes the development of osteoarthritis.
There is also evidence that having breakfast improves alertness, mental performance, mood and memory.