Panadol Multisymptom Non Drowsy





Children's Panadol Chewable Tablets
Product

Format

Age

Key Features

Ingredients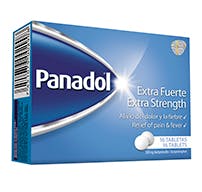 Panadol Extra Strength
Tablets
12+ Years
Fast and effective relief of mild to moderate pain
Active ingredient: Acetaminophen 500mg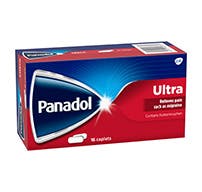 Panadol Ultra
Caplets
12+ Years
Fast and effective relief of tough pain
Active ingredients: Acetaminophen 500mg
Caffeine 65mg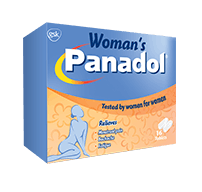 Woman's Panadol
Tablets
12+ Years
Relief of menstrual pain
Active ingredients: Acetaminophen 500mg
Caffeine 65mg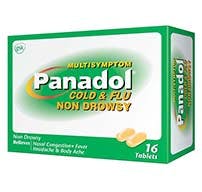 Panadol Multisymptom Non Drowsy
Tablets
12+ Years
Effective relief of the bothersome cold and flu symptoms without causing drowsiness.
Active ingredients:

Acetaminophen 500 mg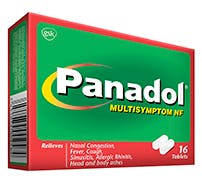 Panadol Multisymtom NF
Tablets
12+ Years
Fights the bothersome cold & flu symptoms, including dry cough
Active ingredients: Acetaminophen 500 mg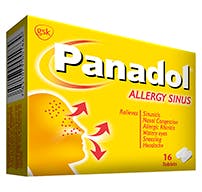 Panadol Allergy Sinus
Tablets
12+ Years
Effective relief of symptoms associated with allergy and sinusitis
Active ingredients:

Acetaminophen 500 mg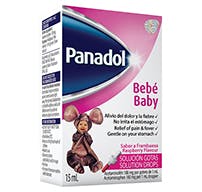 Baby's Panadol Drops
Drops
2 Months-5 Years
Fast relief from pain and fever in babies from 2 months.
Each mL contains: 100 mg acetaminofén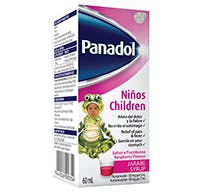 Children's Panadol Syrup
Syrup
1-12 Years
Effective relief from fever and pain in Children's 2 years onwards.
Each 5ml of syrup contains: 160 mg acetaminophen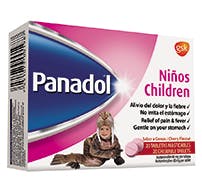 Children's Panadol Chewable Tablets
Tablets
1-12 Years
Effective relief from fever and pain in Children's 2 years onwards.
Active Ingredient: Encapsulated Acetaminophen (92%) 87mg equivalent to 80mg of Acetaminophen

Terms and Conditions
NO WARRANTY
This site is controlled and operated by GlaxoSmithKline (GSK) from its offices in United Kingdom. It is intended that the site is only to be used by residents of Central America and English Caribbean and GSK makes no warranties that the material on this site is appropriate or available for its use in any other location. Those who choose to access this site from other locations do so on their own initiative and are responsible for compliance with local laws and jurisdiction applicable to this site.
This website has been developed as a service of GSK. Like any service, information on this website could become obsolete with time and some of the promotions that are disclosed here may not be available when you log in. GSK makes reasonable efforts to update the site www.panadolcac.com, but it is not liable or gives no warranty regarding accuracy or lack of errors.
The use of the website www.panadolcac.com is at your own risk. GSK takes no responsibility for direct, indirect or consequential loss from the use of the site www.panadolcac.com. To the extent permissible by law, these materials are provided without warranty of any kind, either express or implied, including but not limited to warranties of satisfactory access, merchantability, fitness for a particular purpose or non-infringement.
GSK accepts no responsibility for viruses infecting the user's systems following its use of audio, video, data, text or other material on the site.
HEALTH CARE ADVICES
Even though every effort is made to ensure that the advice on health care in this web site is correct and up to date, it is general in nature and GSK gives no warranties in relation to its accuracy or usefulness. It is important that you ask your doctor and rely only in the advice of a healthcare professional on a specific situation.
Some indications of the medicines contained on this site may not be applicable in your country. The only official source to consult the indications of drugs is the regulatory authority in your country, so that the administration and use of medicines can only be made as authorized in your territory and under the advice and supervision of a healthcare professional. GSK is not responsible if the user of this site does not comply with the provisions hereof.
ADVERSE EVENTS REPORT
Please notice that your own healthcare professional is the best source of information in relation with your health.
To report an adverse event or a product complaint, please call immediately:
Jamaica: +1 (876) 630-2074
Trinidad: +1 (868) 224-5759
Bahamas: +1 (242) 396-7017
Guatemala: (502) 2376-1930
Honduras: (504) 2540-1638
El Salvador: (503) 2136-7801
Nicaragua: (505) 2722-2215
Panamá: (507) 833-6768
Costa Rica: (506) 4055-4242
Dominican Republic: +1 (829) 956-6335
Or well, through the email address: fv.aecaricam@gsk.com
If you are concerned about any side effect or if you think that these effects are serious, talk to your doctor or pharmacist immediately, because they are in a better position to advice you.
In addition, GSK will take the necessary measures, being that in the first instance or concomitantly, the corresponding health authority will be informed about any received report and will notify every known adverse event to the Pharmacovigilance authority, through the notification process of suspected adverse events, within 24 hours from the moment in which the report is received.
INTELLECTUAL PROPERTY
GlaxoSmithKline group of companies, hereby declares to be the exclusive owner of intellectual property of the web page www.panadolcac.com, including copyright, neighboring rights and industrial property of its trademarks, patents, logos, designs, trade secret, undisclosed information, business models, manuals and distinctive signs.
In addition, all of the material on this site is protected by copyright of GlaxoSmithKline group of companies and in case of making use of information that belongs to third parties; it has the respective permits and authorizations, to make use of such materials. Total or partial reproduction of the contents in any form other than in accordance with the following permissions is prohibited.
License to copy for personal use
You may read, view, print and download material from these pages for your personal, noncommercial use.
Limited license to reproduce purposes
You could reproduce the material to individual third parties for their personal information only, but only if:
i) You acknowledge www.panadolcac.com web page as the source of the material. You must include such acknowledgment and the web address www.panadolcac.com in the copy of the material; and
ii) You inform the third party that these conditions apply to him or her and that he/she must comply with them.
This license to reproduce does not allow the incorporation of material or any part of it in other work or publication, whether in paper or electronic copy or in any other form. In particular (but without limitation), any part of the web pages may be distributed or copied for any commercial purpose.
Any part of the web page www.panadolcac.com may be reproduced, transmitted or stored in any other web site or in any other form of electronic retrieval system.
Whether or not specifically recognized, trademarks, service marks and logos displayed in this site belong to the GlaxoSmithKline group of companies.
GSK does not claim ownership or affiliation with any third-party trademarks appearing in this website. Such third party trademarks are used solely to identify the products and services of their respective owners and should not be inferred from the use of these trademarks, any sponsorship or endorsement by GSK.
HYPERTEXT LINKS
To provide our visitors varied and useful information, GSK websites have links to other GSK or third parties websites. This privacy policy does not apply to such websites because they can even be valid for other countries and are governed by another jurisdiction, so it is your responsibility to check the privacy policies.
Certain hypertext links in this site lead you to sites that are not under the control of GSK. When you activate any of these, you will leave the site www.panadolcac.com
While GSK attempts to provide links only to third party web sites that meet the standards of GSK, please understand that GSK has no control over the nature and content of such sites and is not recommending them, the information they contain, or any third party product or service. In particular, please note that by downloading computer programs from certain sites, you risk infringing copyright and may introduce computer viruses into your own system or incur in offenses for violation of intellectual property.
GSK accepts no responsibility for the content of any third party site to which a hypertext link exists and gives no warranties (express or implied) of the information contained on such sites.
Please be sure to review the sections of the legal and privacy policy of any other site of GSK or third parties to which you link to.
GSK takes no responsibility for direct, indirect or resulting loss from the use of any third party site.
ADDITIONAL INFORMATION
Always read the label on any product information that accompanies Panadol.
JURISDICTION AN APPLICABLE LAW
The information provided in this site is applicable to Central America and English Caribbean. However, the terms and conditions of this web site are governed by the laws in force and applicable in the Republic of Costa Rica and therefore the user is fully subject to Costa Rican law, to its judicial and administrative courts and the provisions of the terms of this web site under Costa Rican law, expressly waiving any other jurisdiction that may apply.:
Updated on December, 2016.