Panadol Multisymptom Non Drowsy





Children's Panadol Chewable Tablets
Product

Format

Age

Key Features

Ingredients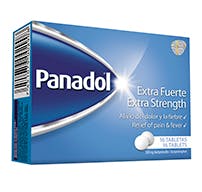 Panadol Extra Strength
Tablets
12+ Years
Fast and effective relief of mild to moderate pain
Active ingredient: Acetaminophen 500mg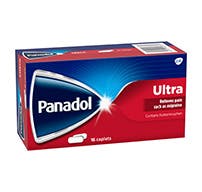 Panadol Ultra
Caplets
12+ Years
Fast and effective relief of tough pain
Active ingredients: Acetaminophen 500mg
Caffeine 65mg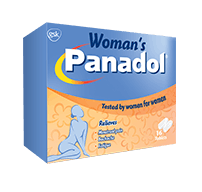 Woman's Panadol
Tablets
12+ Years
Relief of menstrual pain
Active ingredients: Acetaminophen 500mg
Caffeine 65mg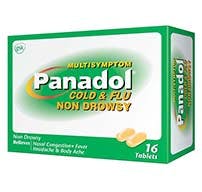 Panadol Multisymptom Non Drowsy
Tablets
12+ Years
Effective relief of the bothersome cold and flu symptoms without causing drowsiness.
Active ingredients:

Acetaminophen 500 mg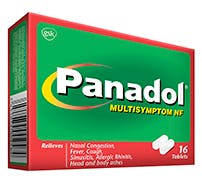 Panadol Multisymtom NF
Tablets
12+ Years
Fights the bothersome cold & flu symptoms, including dry cough
Active ingredients: Acetaminophen 500 mg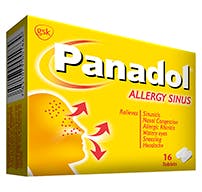 Panadol Allergy Sinus
Tablets
12+ Years
Effective relief of symptoms associated with allergy and sinusitis
Active ingredients:

Acetaminophen 500 mg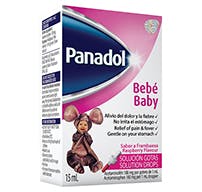 Baby's Panadol Drops
Drops
2 Months-5 Years
Fast relief from pain and fever in babies from 2 months.
Each mL contains: 100 mg acetaminofén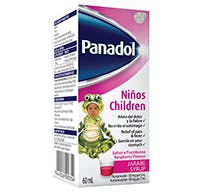 Children's Panadol Syrup
Syrup
1-12 Years
Effective relief from fever and pain in Children's 2 years onwards.
Each 5ml of syrup contains: 160 mg acetaminophen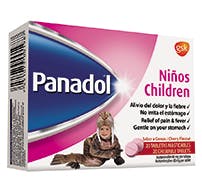 Children's Panadol Chewable Tablets
Tablets
1-12 Years
Effective relief from fever and pain in Children's 2 years onwards.
Active Ingredient: Encapsulated Acetaminophen (92%) 87mg equivalent to 80mg of Acetaminophen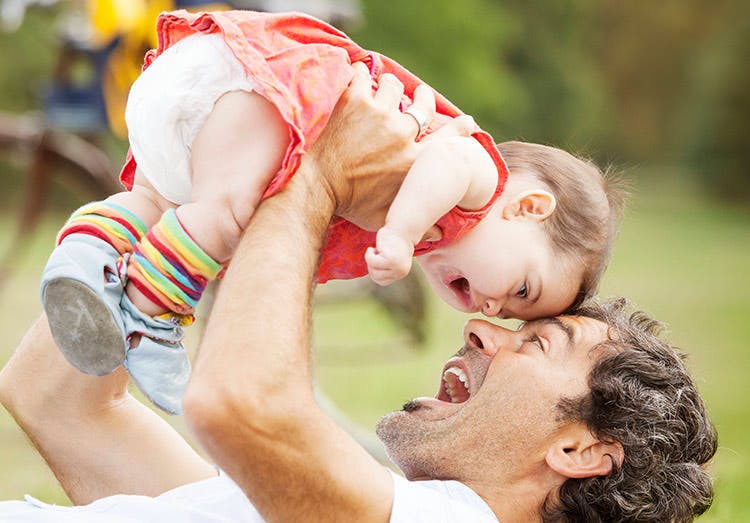 Headache & Migraine
Headaches can be dull and throbbing, sharp and pinpointed, and can last for a few minutes or a few days. There are three main types of headaches: tension, migraine and cluster headaches. Each may have its own causes and different symptoms. Migraine headaches differ from tension headaches in that the pain is usually restricted to one side of the head, and may be described as throbbing, moderate to severe pain.
Tip

Treat the headache as soon as possible with appropriate medication. The earlier the treatment is given, the better.

Tip

Some headache sufferers find that resting and sleeping can help with the pain.

Tip

To prevent the onset of a headache, identify your personal trigger which could be certain foods or environmental factors.

HEADACHE WARNING SIGNS - AND WHEN TO CALL THE DOCTOR
Headaches can happen to anyone, at any time, in any place.48,49 Thankfully, headaches are so common that for the most part they are nothing to worry about. In most cases, headache symptoms only last for a matter of minutes or hours.
But what if the pain doesn't go away? And what if there are additional symptoms or sickness? More importantly, how can you tell when a headache is serious enough to seek medical care?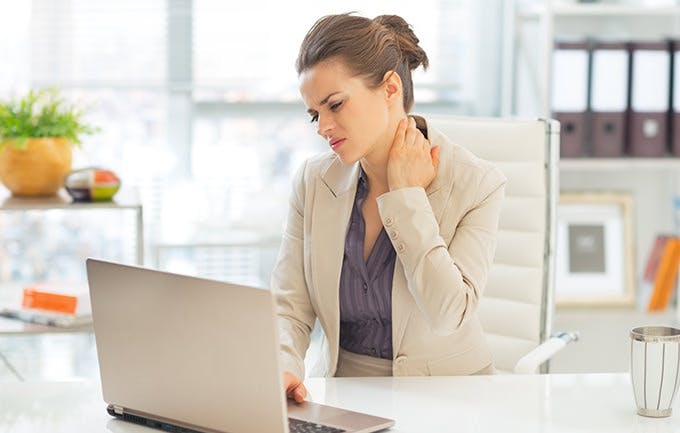 Headache warning signs
There are definite warning signs that signal a headache may be more serious. A sudden, severe headache or head pain that occurs with other signs of injury can be a symptom of a more serious medical condition.49

If you experience any of the following symptoms, seek medical attention immediately.49

Stiff neck and fever
Some headaches, such as tension headache, can be accompanied by a neck pain or a tightness in the neck. But a sudden, severe headache along with a very stiff neck and a fever and/or sensitivity to light could be a sign of a serious infection that requires medical attention.50

Numbness or weakness
Numbness or weakness with a headache, including slurred speech or difficulty walking could be symptomatic of a more serious condition. Speak with your doctor as soon as possible.49

Altered vision
Double, blurred vision or partial loss of vision with a headache.49

Confusion, convulsions, or loss of consciousness
Confusion or loss of consciousness, when paired with a headache, are all warning signs of a serious illness or injury. These may occur with the onset of head pain or after experiencing a headache. Either way, you should seek immediate medical attention.49

Head injury
Any time a head injury results in a headache, consult a doctor right away.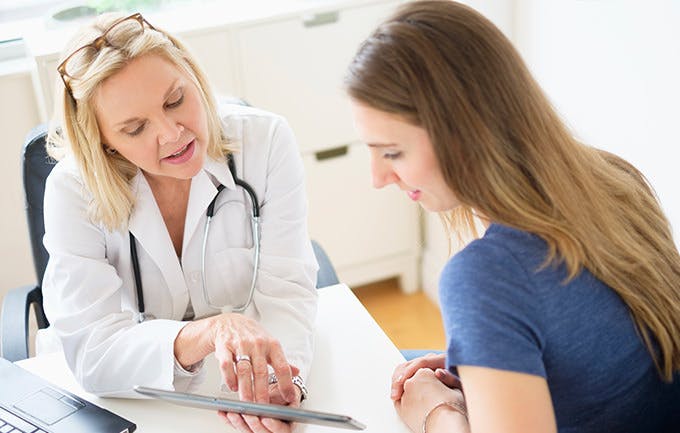 Head pain following a head trauma could be a sign of damage that requires immediate medical treatment.49