How Does Children's Panadol Relieve Pain?
Panadol contains paracetamol, an active ingredient that relieves discomfort by blocking pain messages in the brain.
If your child is in pain or is experiencing discomfort from fever, Children's Panadol provides fast effective temporary relief.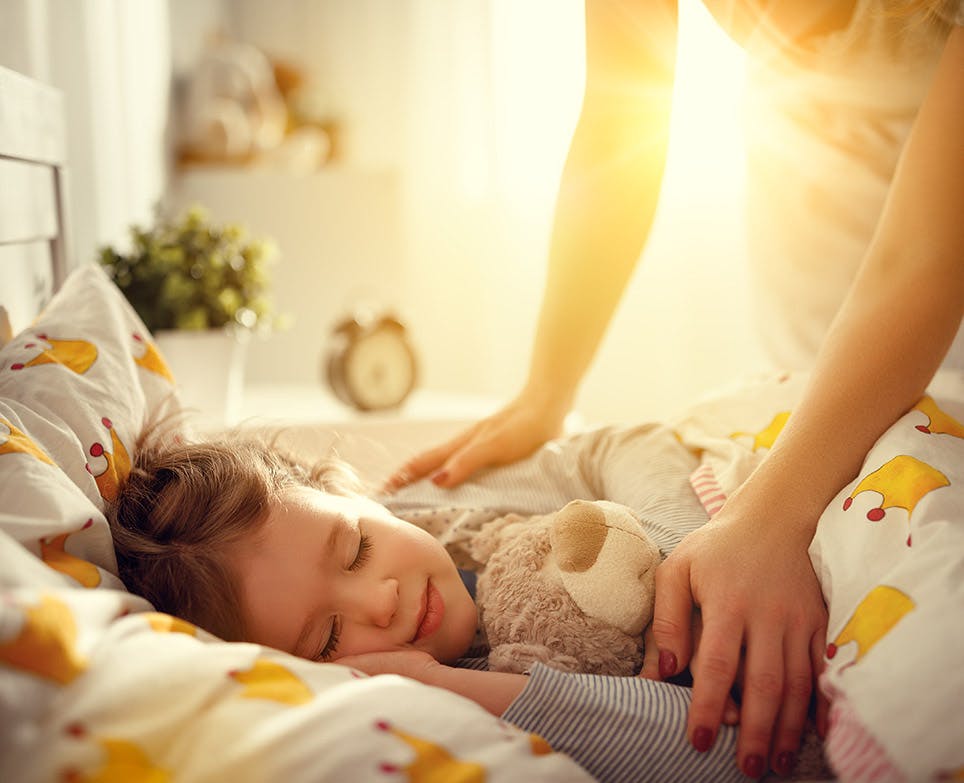 Trusted
It's only natural that as parents, we wish to feel confident and assured when it comes to making our kids feel better. Children's Panadol is recommended for the temporary relief of pain and fever in children and is trusted by mums and dads.
Heritage of use
Children's Panadol has been trusted for over 60 years to relieve pain and fever.
Suitability
Tough on fever and gentle on little tummies, Children's Panadol is a suitable choice for kids aged between 1 month – 12 years for the fast and effective relief of pain and discomfort.
Range
Children's Panadol is available in a variety of formulations including baby drops, elixirs, suspensions, suppositories, chewable tablets and soluble tablets. A range of tailored products covers children aged from one month up to twelve years.
It is important to match your child's weight to the corresponding dose on
the label.
What's the right dose for my child?
The correct dose for Children's Panadol is determined by your child's body weight, so make sure you know what that is.
Extra care should be taken not to give your child any other medications containing paracetamol, to avoid accidental overdose.
To ensure your child is taking the right dose, you should always stick to a medication routine and refer to the product label for dosing instructions. This handy Children's Panadol Online Dosage Calculator will help you work out the recommended dose.
ALWAYS READ THE LABEL.
Use only as directed. Incorrect use could be harmful. If symptoms persist see your healthcare professional. Seek medical advice for children under 3 months of age.
Children's Panadol Dosing Guide

The recommended dose for Children's Panadol in children...

Safe Use Of Medicines

Make sure you understand how much and how often to give the medicine...

Does My Child Have A Cold Or The Flu?

Cold and influenza (flu) viruses spread when the infected person disperses the virus by coughing or sneezing...